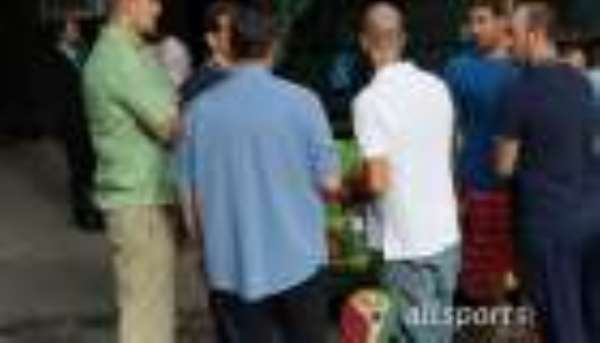 Black Stars coach Kwesi has admitted that Clint Dempsey's early goal took his team by surprise and affected his tactics.
Ghana lost via one of the earliest goals of the World Cup after conceding barely a minute into the game.
Appiah,speaking at the post match press confernce after the team's loss said early goal was a suprise.
"We expected playing at this level we cannot make these errors and it worried us. It was a lapse in conacentration.I never expected the game to end in this way."
 
Appiah also revealed he was not surprised by the way the USA approached the match and admitted the loss had made an already hard group even harder.
"The USA was not going to be easy and i had said it before.i am not surprised by the way they played today.
It is important to win or draw your first game and it is sad we lost but we have two games to play. We played well and created chanced we did not take. They took theirs.