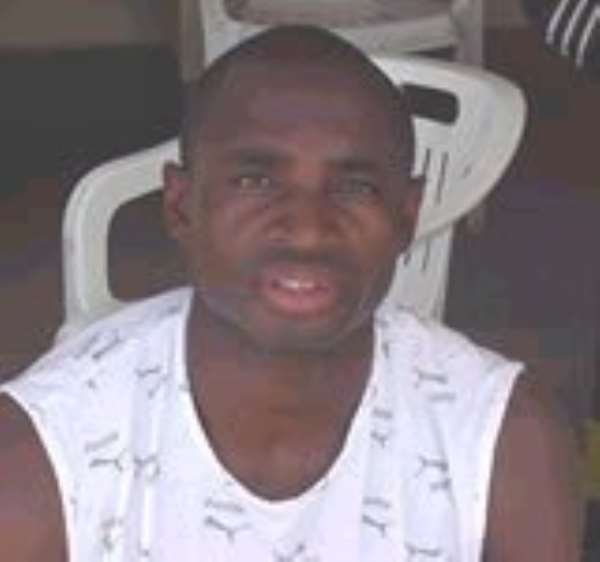 Kwame Ayew's Shanghai International did enough to come roaring back in the return leg of the 2004 Chinese Football Association Cup match against Qingdao Bright yesterday but fell short when it mattered most.
The home team scored a resounding 3-0 regulation-time victory in the return leg after losing the first leg by a similar margin. But International bowed out, losing 4-6 in a penalty shootout.
Qingdao's keeper Li Shuai shone under the bar, shutting out three International players from the spot. Ghana striker Kwame Ayew and captain Wu Chengying were among those who missed.
Qingdao thrashed Shanghai 3-0 last Saturday but were at a loss at Shanghai Stadium yesterday. The hosts went ahead 15 minutes into the game through a 30-meter effort by left winger Cheng Liang. The visitors were punished for their error-prone defense once again twelve minutes later when Du Ping grabbed a stray pass by Qingdao defenders and fired in a volley to put International 2-0 up.
Du and Ayew - International's new signings during the close season - impressed the home crowd by constantly invading the rival camp throughout much of the game.
Playmaker Wang Yun's neat pass set up the third goal for International with Ayew firing in from a close range in the 59th minute.
With the overall scoreline level 3-3, the home side upped the tempo of the game but the fourth goal remained elusive. Both Wang and veteran midfielder Qi Hong squandered handful of chances, forcing the game into extra time.
The victory earned Qingdao a spot in the final eight of the competition. BANGLADESH: FC Kochin enter Super Six league Bangalore, May 6 (UNI) Under heavy rains, FC Kochin trashed Assam State Electricity Board (ASEB), Guwahati,, 3-1 to make it to the Super Six league from Group 'A' Second Division National Football League (Phase One) here today.
At half time, the winners were leading 1-0.
Heavy rains did not deter the Kochi team from going all out in the do-or-die battle. The team struck the first goal in the 29th minute when Ghana striker Samuel Jackson headed in a beautiful long pass from Mohmed Shafeeq. The ball hit the left post and went in to the net.
Liberian striker Theodore Wrobeh scored the second goal in the 68th minute from a pass from M Genius Zenith. Samuel scored the third goal in 76th minute, brilliantly utilising a pass from Wrobeh.
ASEB, who tried to bounce back in the second half, succeded in reducing the margin, when Utpal Basumatary scored in the 82nd minute of a pass from Sanjiba Rongpi.
FC Kochin, along with Hindustan Aeronautics Limited Sports Club, will now play in the Second Division league finals beginning here on May 11.
Eveready (Kolkata), Border Security Force and State Bank of Travancore have already made it to the final league.