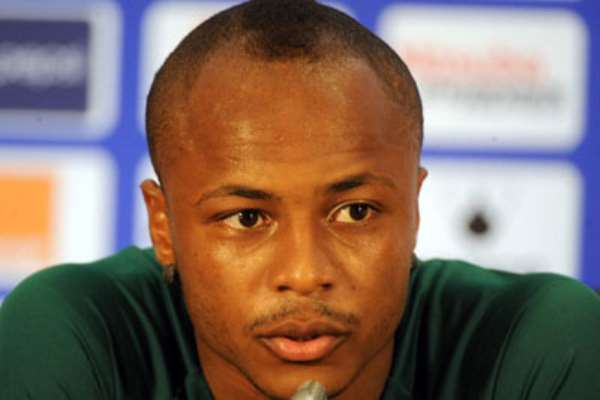 Ghana winger Andre Ayew has warned his colleagues to avoid complacency ahead of their third successive World Cup meeting against USA.
The Ghanaians will open their group G account against the Yankees in Natal buoyed with confidence following their dominance over their opponent in the global showpiece.
The Africans have managed two successive wins over the Americans in their two editions in 2006 and 2010 and  are favourite to record a third straight win.
However, Marseille ace Andre Ayew,  feels the Americans will be the toughest opponent for the Black Stars and has asked his colleagues to eschew complacency.
"We have to be very careful of the US because when you lose to someone twice, you are very careful and alert to ensure that you are not a victim for the third time so I have no doubt that it will be very difficult against the USA," he said
"We all know we are in a very difficult group, we are not favourites, Germany and Portugal are favourites, everybody expects them to qualify. It's good for us because it doesn't put us under pressure.
"How can we be under pressure when we are not favourites? If we qualify, it will be big news that Ghana qualified but when Germany and Portugal qualify, it will be normal.
"So we will work hard and enjoy ourselves because we also want to do something good for our country," he concluded.