Racism against Alves: Eto'o, Adebayor, Toure … the whole Africa eats banana!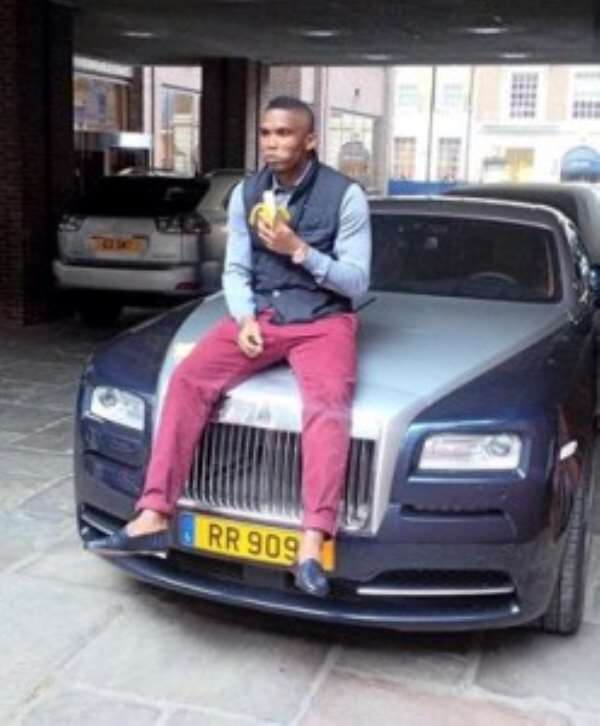 Etoo3-248x300
It is the whole Africa, which rallied behind Dani Alves , in solidarity with the Brazilian defender, victim of a racist gesture from a desperate Villareal supporter last Sunday.
Proud to be Africans! Proud to be black! From Djibouti to Rio de Janeiro, via Dakar, Cape Town, Praia, and the Caribbean, black people have unanimously expressed their solidarity to Dani Alves. Affected by a jet of Banana Sunday on the field of Villarreal, FC Barcelona defender had responded by picking the fruit and tasting it as if nothing had happened. A humorous reaction which launched a real fashion among football players, who all take pictures one after the other in the process of eating a banana against racism.
Thus we can see the Togolese striker Emmanuel Adebayor from Tottenham on a photo with other players with banana in hand. Ditto for the Gabonese of Borussia Dortmund Pierre- Emerick Aubameyang was also there with teammate Robert Lewandowski eating banana. Triple African Ballon d'Or Yaya Touré has also posted a picture eating banana. As for the Cameroon legend Samuel Eto'o , he was sitting on the hood of his car, enjoying a banana.
The message is clear: we are all monkeys! A funny way to royally mock all those who still have, in this third millennium, the seeds of racism in their veins, in a world increasingly globalizing.
Spain , a very racist country , according to Alves
Daniel Alves has strongly criticized the Spanish mentality on race. "Spain is behaving as one of the first countries in the world, but they are far behind on certain things. There is a lot of racism against foreigners. FIFA should look at that side. It is incredible. I realized this action without thinking of the consequences. The world is changing and we must change with it,' he told Radio Globo .