Egyptian football league sets procedures of supporters' return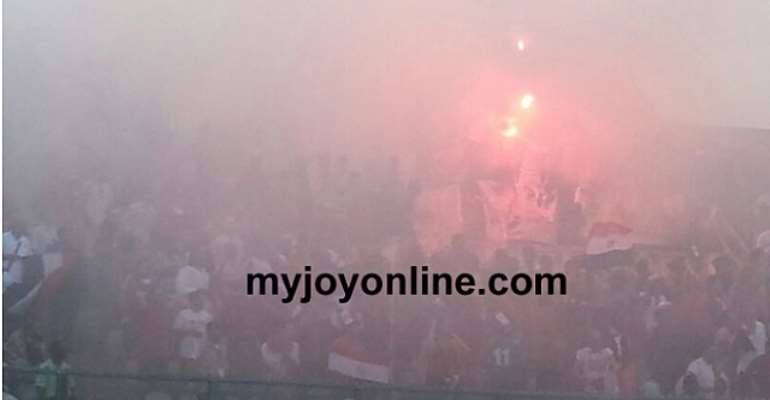 Representatives from the Egyptian Premier League (EPL) clubs met on Monday to set the rules of the return of supporters to the stadiums during domestic games.
A crowd-ban has been imposed on domestic games since the February 2012 Port Said stadium massacre that left 72 Ahly fans dead.
Earlier on Thursday, the interior minister agreed to allow fans back to stadiums during the final-four mini-league but according to certain criteria.
The minister also stressed that there should be communication and coordination between the clubs and their groups of supporters.
"The clubs' representatives agreed on Monday's meeting to make lists of the supporters of every club to allow them to attend matches with certain entrance identities," the Egyptian Football association explained in a statement in its official website.
"Only 5000 fans will be allowed to be on the stands and they will be searched before their entrance to protect them.
"Every club will hold a meeting with its supporters to inform them with the full procedures of the coming period," the statement concluded.
Egyptian clubs explained in Thursday's meeting with security officials how they are suffering from a financial crisis and hope the return of the fans will boost their revenues.