Celebrate Boxers In Defeat… Joshua Clottey Tells Fans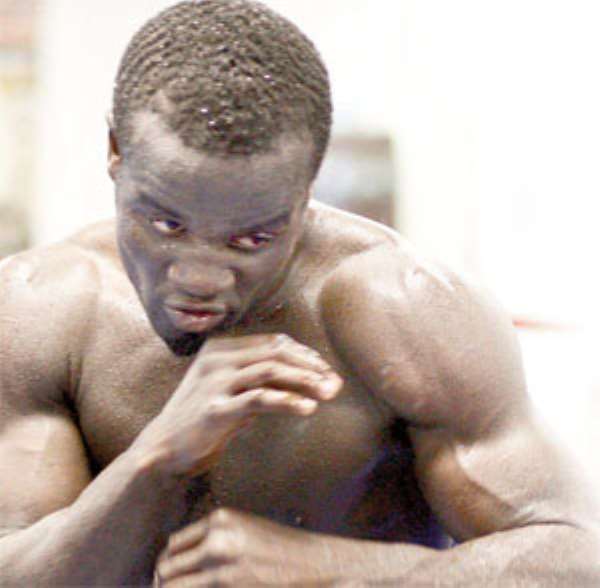 Joshua Clottey
WBA International champion Joshua Clottey has returned home from Australia after his victory over Australian superstar Anthony Mundine.
The former International Boxing Federation (IBF) Welterweight champion expressed worry over the attitude of the sport's faithful despite cutting his opponent to size.
Clottey revealed that he found it disheartening when students of the sport crucify boxers who fail to live up to expectation in the ring.
To him, condemning a boxer who loses a fight further crushes his spirit rather than motivate him.
As a result, he made an appeal to the sport's faithful to continue to rally behind boxers even when they lose.
That, he pointed out, would spur the boxer on to pull himself together and prepare for the future.
'My brother, boxing is not like football where you pass to your team mate when you are tired on the field; it is a difficult sport. You should see how I toned down before I flew out for this fight.
'We invest so much in our bodies, a lot of sacrifices go into fights. So I expect our fans to bear with us when things don't go the way they expect. You see them around when we win, but you hardly find them when there is a loss. It is rather unfortunate but that is what happens,' he said in an interview.
Clottey arrived home from the US last Friday without his WBA International title, but gave the assurance that promoters of the fight had promised to send it to him via a courier service soon.
By Kofi Owusu Aduonum