13 Questioned over 8-year-old boy's death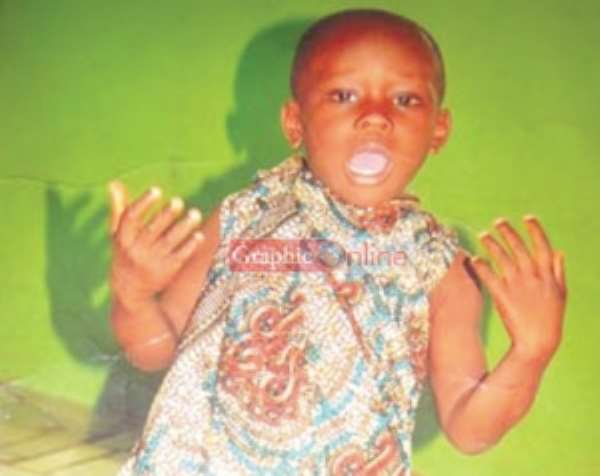 Thirteen people, including the Headmistress of the Ebenezer Senior High School (SHS) and her assistant, have so far been questioned by the Dansoman Police in connection with investigations into the murder of the eight-year-old boy whose body was found on the school compound.
Others whose statements have been taken by police investigators in connection with the case are four security guards of the school, the parents of the deceased, four community members and a pastor who is said to have been inviting Joseph Quao, aka Nana Yaw, to church service every Sunday. Pastor questioned 
The Dansoman District Police Commander, Superintendent of Police Mr Felix Apedo, who made this known to the Daily Graphic, however, rubbished reports that a pastor and a woman had been arrested in connection with the boy's death.
"The pastor was invited to find out from him if he could give the police any clues. We wanted to know if he had been seeing any people who looked suspicious anytime he went for the boy for church. 
"The officials and security personnel of Ebenezer SHS were also questioned, since the boy's body was found in an open sewage tank in the school," he explained.  No suspects arrested 
When asked if any suspects had been arrested, Mr Apedo said, "We have not arrested any suspects yet. Investigations are still going on. We will not rest until we arrest the perpetrators." 
He, therefore, called on the public, especially residents of Dansoman living close to the compound house where Quao lived with his mother and the Ebenezer SHS where his body was found, to assist the police with any information that could facilitate investigations. Body found 
The body of the boy was retrieved last Tuesday from an unused septic tank in the school, with the head and the legs chopped off.
The parents of Quao had reported him missing since Sunday, April 20, 2014.
Residents around the Ebenezer SHS found the body and raised an alarm.
The Dansoman Police were joined by personnel from the Crime Scene Unit at the Police Headquarters to reclaim the naked body that was bloated and floating in the tank.
It was difficult identifying the body, since the head was not on it. The body was later conveyed to the Police Hospital morgue for autopsy.