Joshua Clottey Hits Town Today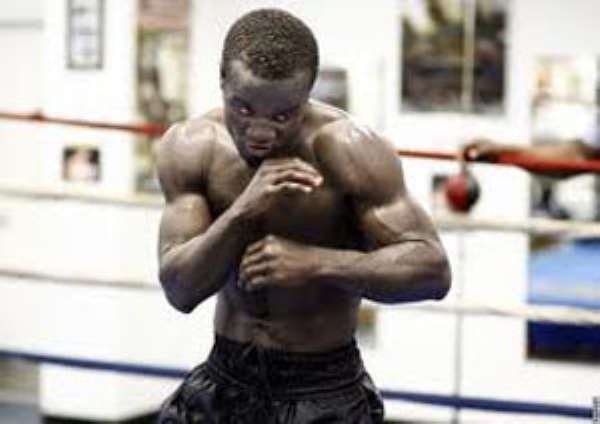 Joshua Clottey
Joshua Clottey
Former World champion Joshua Clottey will arrive in the country today at 12 noon without his new WBA International title, DAILY GUIDE SPORTS can confirm.
Clottey indicated in a telephone interview from his New York base yesterday that all attempts to return home with the title had proved futile.
However, he revealed that his promoters had given him the assurance that they would send the title to him via a courier service as soon as practicable.
'I will be arriving on Friday 12 noon, but without the title. I have been here for some time now waiting to return home with the title. But my promoters have given me the assurance that they will send it to me soon. I am not coming with the title,' said Clottey.
Clottey, 31, produced a spirited performance against Australian Anthony Mundine at Newcastle some few weeks ago, making him a probable candidate to face American legend Floyd Mayweather Jnr.
He pointed out that he would soon return to the gym to prepare for the task ahead.
'I am coming to rest for a while, hit the gym and then prepare for the future. As I said some time ago, offers have started pouring in and I believe I will land a world title shot before the close of this year.'
By Kofi Owusu Aduonum