2014 World Cup: Ghana coach Appiah needs full support from Ghanaian to deliver results – Armah Senegal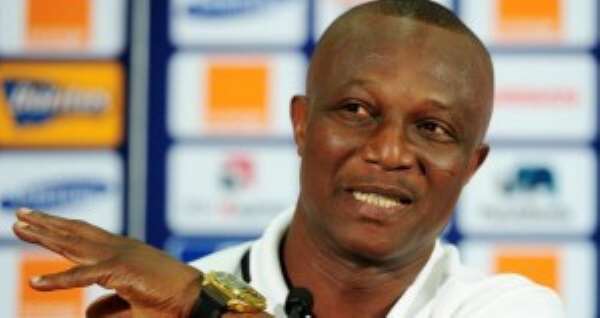 Ex-Ghana defender Emmanuel 'Senegal' Armah believes maximum support from Ghanaian for Black Stars coach Kwesi Appiah will help him deliver the desired results for the country at the World Cup in June.
Armah, who was Appiah's national team-mate in the 1990s, wants support from the authorities to supporters as well as the media to ensure that the Black Stars succeed in a tough group at the World Cup.
Ghana have been drawn in the 'Group of Death' where they play title favourites Germany, Portugal and the United States in Brazil in June.
Armah believes even though he is not in the position to advice the coach, he think support for the Black Stars trainer will help attain the results Ghanaians want.
"I am not in a position to advice Appiah, we can only try to support him. He's a Ghanaian hero and whatever they have been doing before, it should continue now," Armah said.
"Appiah says he doesn't have any problem with anybody and I believe so.
"Let us all try to be a little bit positively minded, football is a collective sport and not an individual one, so let us join hands together: citizens, journalists, government, Ghana FA and everybody and I believe that we will do very well in Brazil," he submitted.
Ghana will open their World Cup campaign with a clash against the United States before playing Germany and Portugal.
Ghana's provisional list for the World Cup is expected to be released on 12 May.