2014 World Cup: Sulley Muntari makes injury return to play in AC Milan Serie A victory, Essien still out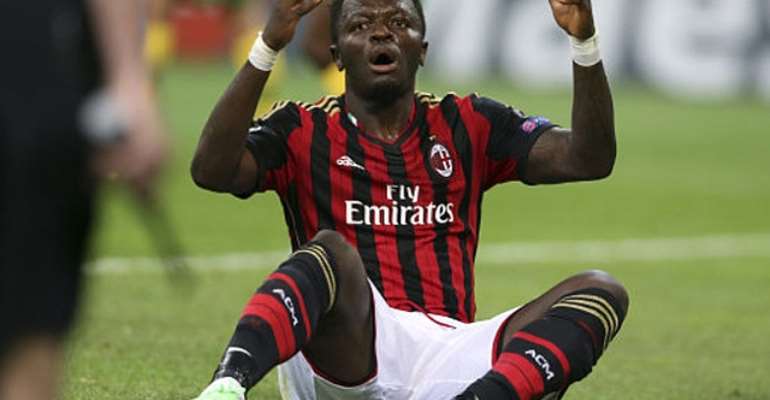 By Akyereko Frimpong Manson
Follow Akyereko on Twitter: @ Akyereko
Ghana star Sulley Muntari made a return into the AC Milan squad after recovering from a minor ankle problem that ruled him out for three weeks.
He climbed off the bench in the second-half to play in their 3-0 home victory over Livorno in the Serie A on Saturday afternoon.
Manager Clarence Seedorf named the 28-year-old was named on the Rossoneris bench as they thrashed visiting Livorno 2-0 at the San Siro on Saturday afternoon.
However, Muntari's international team-mate, Michael Essien who also got injured in March and was ruled out for 14 days could not return in time to make the Milan squad for the game.
After Mario Balotelli and Abdel Tarabt had scored in either halves to hand Milan a comfortable lead, Seedorf introduced Muntari as a 66th minute replacement for Dutch international Nigel De Jong.
While Muntari had to start from the bench for Milan, youngster Joseph Alfred Duncan, who is a player of Milan's cross-city rivals – Inter Milan, started the tie for Livorno and played the entire 90 minutes and was booked on the 20th minutes for a bad foul on Milan midfielder Rami.
Muntari got injured while in action for Milan in their 3-0 trouncing of Chievo Verona in the Serie A on March 29.