Yaya Toure: Africans don't get proper compliments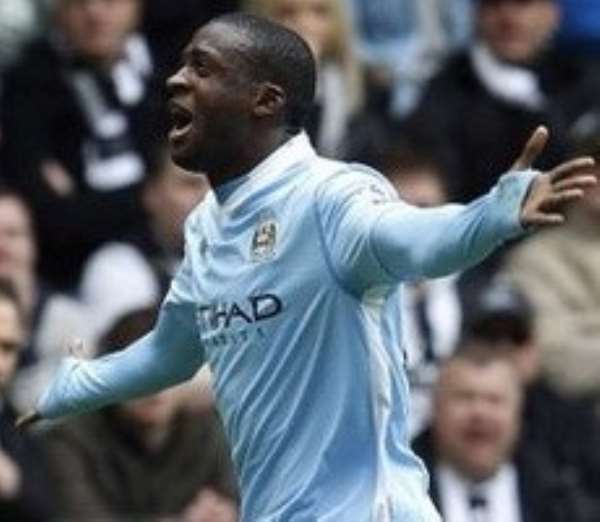 Manchester City  midfielder  Yaya Toure http://bleacherreport.com/manchester-city  is enjoying a tremendous campaign but believes he doesn't get the proper credit because he's from Africa. He thinks it's a long-standing problem that also impacted the likes of Didier Drogba and Samuel Eto'o. http://bleacherreport.com/yaya-toure
Toure, who has won league titles in England, Spain and Greece, as well as the Champions League with Barcelona,  was among the six names shortlisted for the Professional Footballers' Association's Player of the Year award on Friday http://www.goal.com/en-gb/news/2896/premier-league/2014/04/18/4760077/gerrard-sturridge-suarez-nominated-as-liverpool-dominate-pfa .
Following the club's Capital One Cup victory at Wembley in March, Samir Nasri  claimed Toure would be considered as the best midfielder in the world if he wasn't African http://www.goal.com/en-gb/news/2896/premier-league/2014/03/04/4659725/world-class-yaya-toure-isnt-appreciated-because-hes-from .
"I think what Samir was saying was definitely true," Toure told BBC's Football Focus.
"To be honest, proper recognition has only come from the fans.
"I don't want to be hard and I don't want to be negative, but I want to be honest.
"If you go to any part of Africa now, people will say 'yes, we know him [Lionel Messi]', but when you come to Europe and say 'Yaya Toure' people will say 'who is that?' Some will say they know my name but not know my face. But they will know Messi's face.
"I am very proud to be African, I want to defend African people and I want to show to the world that African players can be as good as the Europeans and South Americans."