Sir Alex Ferguson to auction £3million vintage wine collection from Man Utd days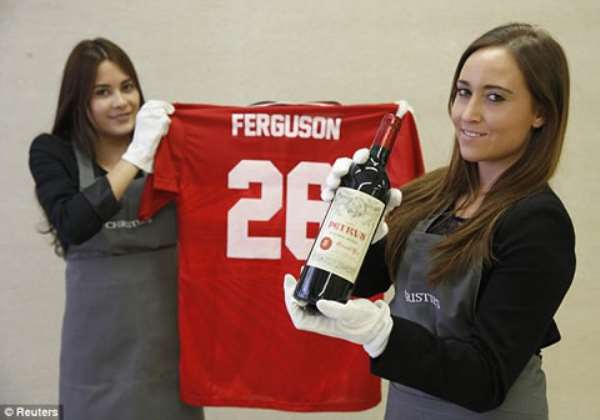 Sir Alex Ferguson is set to earn £3million through auctioning his vintage wine collection.
Auction house Christie's has revealed that the stock has a pre-sale estimated value of that figure which includes signed Ferguson memorabilia.
The former Manchester United boss owns 5,000 bottles, with the first auction starting in Hong Kong in May.
Ferguson's wines span every year of his career in the Old Trafford hot seat, from 1986 to his retirement in 2013.
The cellar consists of a lot bottles from the 72-year-old's greatest year in charge of the Red Devils - 1999, when the Scot achieved an unprecedented treble winning the Premier League, FA Cup and Champions League.
Speaking in an interview with International Director of Wine David Elswood to promote the auction, Ferguson said: 'People keep saying, "What was the best moment of your life as a manager?" and '99 is without question.
'There was always this thing about my career that I never had won the Champions League, so to win it in the way we did win it was absolutely fantastically special. And it coincided with a vintage; you were talking about Romanee-Conti '99, a really special year. I think we deserved that.'