Kevin-Prince Boateng expecting birth of his child today, Schalke give him day off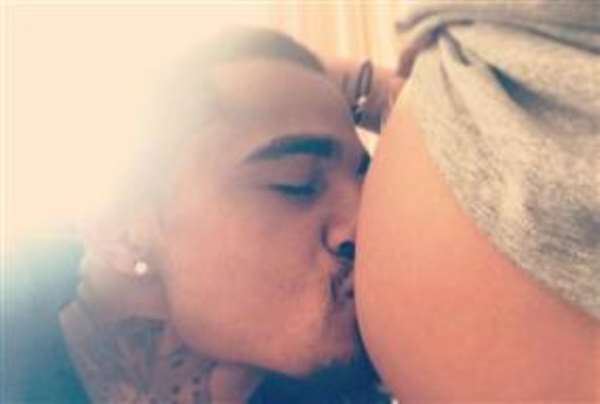 Kevin Prince Boateng kissing his girlfriend's belly last night as they await today's delivery
Kevin-Prince Boateng has been given a day off by his German club Schalke today to witness the expected birth of his child as he has published a picture of him kissing the heavily pregnant belly of his girlfriend.
Melissa Satta, the girlfriend of the Ghana star, is expected to give birth to a baby boy today in Germany which has resulted in his club giving him a day off to witness the birth of the baby boy.
Boateng could not hide his excitement as he posted a picture of him kissing the belly of Satta on Monday night few hours before the expected birth.
"One more day … we are ready for u! Best ever …" Kevin Prince Boateng wrote on his Instagram page accompanied by the picture.
The hugely publicized pregnancy will finally see the Italian model give birth to her first child and second for the Schalke 04 midfielder.
Melissa, who is a top model, has been dating the Ghanaian international for the past two years in a highly publicized showbiz affair.
"Everything is ready for our baby!" Writes the excited Satta on Instagram account.
The name of the child has not yet been chosen but it widely speculated that he will be called 'Little Prince'.
Boateng already has a child name Jermaine with his former girlfriend.