Nana Denies Endorsement As NEC Clarifies Election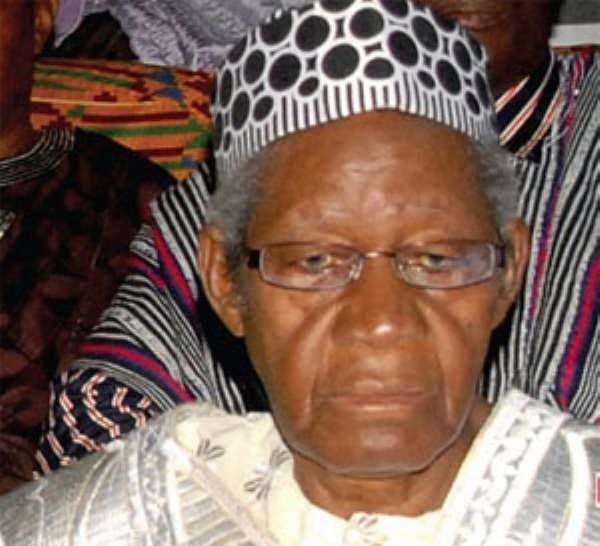 Meanwhile, Nana Addo's Press Secretary, Eugene Arhin, on Friday issued a statement distancing Nana Akufo-Addo from Mr. Afoko, following a report in the Ghanaian Chronicle saying the incumbent flagbearer had endorsed Mr. Afoko.
'Nana Addo Dankwa Akufo-Addo has not endorsed the candidature of Paul Afoko ahead of tomorrow's National Delegates Conference, 'the statement read.
'We urge the general public and delegates of the New Patriotic Party not to give any credence to the story.'
In his letter dated April 7, 2014, Mr. Afoko argued that the named ex-officio members were not entitled to vote having been included on the voting list, quoting Section C (2 ii) of the party's constitution to back his claim.
He subsequently issued instructions for his polling agents to, as it were, 'stop anyone from this category who attempts to vote at the upcoming elections.'
Reason
But a statement issued by Chairman of the Elections Committee said, 'We think your interpretation of Article 9c (2) (ii) is wrong.'
'It is our position that ex-officio members of any body usually do not have the right to vote at meetings of those bodies but they remain full members for other purposes,' they noted.
He therefore noted, 'Since those members are delegates for any National Delegates Conference, they are entitled to attend such delegates' conference and to take part in whatever is the agenda including the casting of votes when it is a Conference at which Elections are to be held.'
This, the Committee said was because 'the National Delegates Conference is not a meeting of National Executive Committee.'
They also turned down a proposal by Mr Afoko for the Committee to have a meeting with the contestants ahead of the congress to iron out certain differences.
Controversies
That aside, they also responded to concerns that the Committee ought to have included contestants in making inputs into the 'Rules for the Internal Election.'
'Over the years,' C.K Tedam who is also Chairman of the Council of Elders of the NPP explained, 'it has been the exclusive mandate of the National Elections Committee to make Rules or Guidelines for such elections.'
Apart from that, he emphasised, 'there is no provision anywhere in the constitution of the NPP which directs that such rules be made with input from aspirants or contestants.'
In view of this, he indicated that 'we, as democrats, initiated a joint meeting of our committee and contestants at which we took on board concerns of contestants leading to the second batch of Election Rules.'
'It is therefore unfair to suggest that the National Elections Committee made the Rules of Elections without the inputs of contestants,' the statement said.
Though, according to Chairman of the Committee they were not obliged so to do, 'we extended that privilege to the contestants at a meeting where you were personally present,' insisting that they deserved praise rather than condemnation, vilification and unwarranted attacks on their integrity.
Decisions
Meanwhile, the Electoral Commission has ruled out the possibility of creating a separate polling station for proxy voting which has become another issue of raging controversy, with some raising suspicion of it being used as an avenue for rigging.
In all, 131 persons are expected to do proxy voting on behalf of delegates who could not make it to the congress.
However, Chairman of the Elections Committee noted in the statement 'though we would have wished to have a separate polling station for proxy votes, the Electoral Commission officers have ruled that out on the grounds that the number of proxy votes does not warrant the setting up of a separate polling station for that purpose only.'
The Committee has also ruled out the possibility of allowing four constituencies including Kumawu, Juaben, Manhyia North and Krowor and their delegates from partaking in the process in view of a standing court order restraining them from doing so.
 By Charles Takyi-Boadu, Tamale