Ghana coach Kwesi Appiah paid whopping $300,000 for 2014 World Cup qualification feat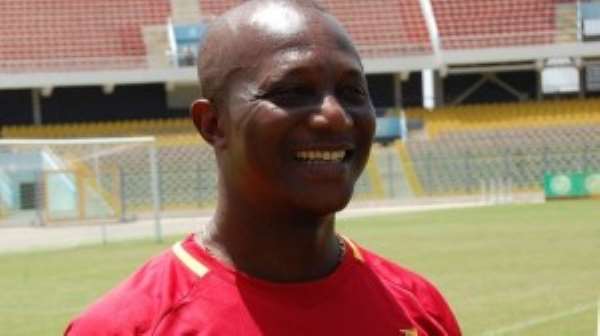 Kwesi Appiah is smiling all the way to the bank with $300,000
Ghana coach Kwesi Appiah was rewarded with a whopping $300,000 for qualifying the Black Stars to the 2014 World Cup, Ghana FA boss Kwesi Nyantakyi has confirmed.
The bonus was paid from the $1.5m grant from FIFA paid to qualified teams to prepare for June's tournament in Brazil.
The qualification bonus handed to coach Kwesi Appiah was in fulfilment of contractual pledge made by the Ghana FA when they signed the ex Black Stars captain to a two-year deal in 2012.
"We paid a bonus to Ratomir Dujkovic when he qualified us for the World Cup in 2006 and that money came from the FIFA grant," GFA boss Kwesi Nyantakyi told Montie FM.
"We did same for Milovan Rajevac in 2010 – I think around the region of $400,000.
"We have also paid $300,000 to Kwesi Appiah for qualifying us to the 2014 World Cup but paid a tax of $100,000.
"We have not been paying tax on qualification bonuses to our coach in the past but this time around the Internal Revenue office insisted we pay tax."