I am not above criticism – Ghana FA boss Kwesi Nyantakyi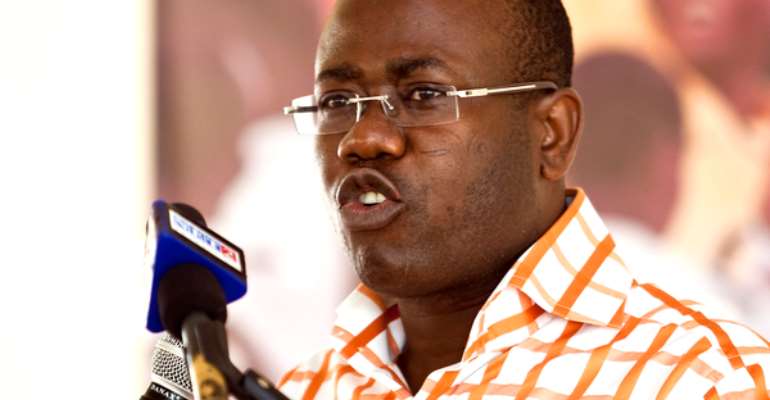 By Patrick Akoto
Ghana FA boss Kwesi Nyantakyi has called for a stop to criticisms of insult and vilification against his person.
The widely-respected football chief has suffered vicious attacks from some journalists in the West African country since he assumed office  in 2005.
Despite chalking some successes both on-and-off the field, critics have wasted no time in lambasting him for his managerial style.
He says constructive criticism is the way to go instead of just raining insults and sometimes unjustified wild allegations.
"You need not to sit on radio and insult the chairman. If you have any grievances come to the right forum like the General Assembly or the through the Executive committee to express yourself," he told reporters at the opening of the new offices of the Central Regional Football Association.
"If you insult on radio you have not done anything, because I don't listen to radio and if anybody calls me on the issue and tells me I just tell the person I am not interested so if you have heard it take it to yourself.
"We are not afraid of criticisms, but it should be constructive ones.
"I am urging anybody who has issues to come and let's debate them to get the right alternatives for Ghana football.
"No human being is perfect so we should be civilized by avoiding insults to help develop the game."
Ghana football has seen a massive transformation since Nyantakyi took over in 2005, chalking many successes both on and off-the- field with two World Cup berth in 2006 and 2010 top of the growing list of modest achievements.
He has also led the country to the upcoming global showpiece in Brazil in June.
Nyantakyi is regarded by many as the most successful Ghana FA leader having led the country to make their first two appearances at the World Cup
He was also in charge when Ghana became the first African country to win the U20 World Cup – feat yet to be matched by any country on the continent.
His leadership style has also been praised in many quarters but he has also had his fair share of criticism with sweeping allegations of corruption being leveled against him by a tiny minority of the Ghanaian media on daily basis.