April 9, 2014
|
Sports News
Black Queens invite 26 players to prepare for final AWC qualifier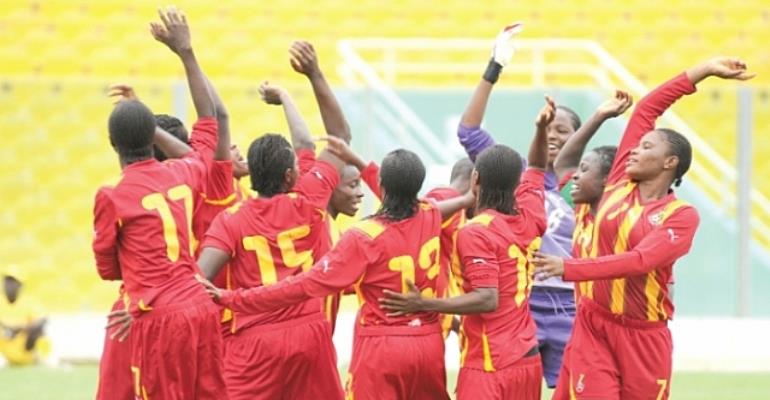 Black Queens coach Yusif Basigi has invited 26 players to prepare their final 2014 African Women's Championship qualifier.
Camping will begin next Tuesday at the Ghanaman Soccer Centre of Excellence.
Ghana will play Ethiopia over two legs in May and June for a qualification spot to the finals in Namibia from 11–25 October.
The African Women's Championship will also serve as a qualification tournament for the 2015 FIFA Women's World Cup.
The best three teams will qualify for the finals in Canada.
Black Queens squad
Nana Ama Asantewaa – Police
Fafali Dumehasi – Police
Mary Berko – Police
Florence Okoe – Police
Faiza Ibrahim – Police
Mary Baidoo – Police
Stella Kwakye – Police
Diana Ankomah – Immigration
Patricia Mantey – Immigration
Rosemary Ampem – Immigration
Leticia Zikpi – Immigration
Agnes Quaye – Fabulous Ladies
Portia Boakye – Police
Agnes Aduako – Fabulous Ladies
Ama Saabi – Fabulous Ladies
Janet Egyir – Hasaacas Ladies
Samira Suleman – Hasaacas Ladies
Juliet Acheampong – Ashtown Ladies
Cynthia Adobea – Reformers Ladies
Mercy Myles – Reformers Ladies
Grace Asare – Reformers Ladies
Hillia kobblah – Ghana Air Force
Margaret Otoo – Lady Strikers
Nancy Coleman – Intellectuals
Mary Essiful – Intellectuals
Elizabeth Addo   – Nigeria
For more Ghana football news visit www.ghanasoccernet.com