SADA breaks silence on GHc74 million investment account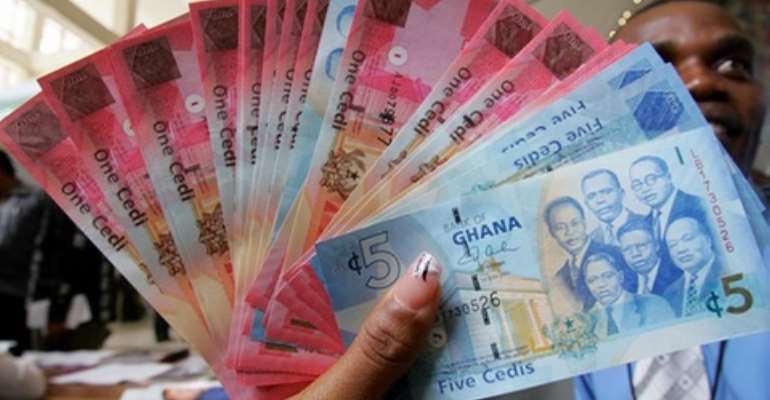 The management of the Savannah Accelerated Development Authority (SADA) is questioning the basis for the allegations of financial malfeasance levelled against the Authority in the audit report of 2011 to 2013.
SADA officials say the issues raised in the audit report are not conclusive because they are yet to respond to them even though the audit report stated, "our observations during the audit have been discussed with management and their responses incorporated in this management letter".
Joy News' investigative reporter Manasseh Azure Awuni has been serializing grave financial malfeasance at the Authority titled "Sad SADA Story" including wasteful travels and a murky investment deal of GH¢74.5 million sada-cited-for-alleged-malfeasance-in-unapproved-trips.php . /news/2014/April-7th/sada-invests-gh745m-in-board-chairmans-bank-but.php
Director of Finance and Resource Mobilisation of SADA, John Quarcoopome told Dzifa Bampoh on Joy FM's Top Story on Tuesday that the audit process is still ongoing and would not engage the media on it in order not to compromise the process.
"There were a couple of issues here; first of all the audit is an ongoing thing because we haven't received the final audit report. We are supposed to be responding to this management letter that came to us... We are to provide a response to this and then the final report, in my opinion, would be produced, and that becomes a public document."
Mr Quarcoopome lamented that the whole mandate of SADA has not fully been understood by the general public hence the persistent negative publicity.
Reacting directly to the investment of 74 million Ghana cedis at Stanbic Bank, he said the account was "quickly" opened following an external consultant's advice.
The amount was part of the $200 million seed capital for SADA projects which was hitherto deposited at the Bank of Ghana, he noted. He explained that the need to move the account from the Central Bank became necessary following a garnishee order which affected the account, even though the order had nothing to do with SADA.
"The consultant came out with three main recommendations: that there could be an endowment fund for which the interest only can be utilised by SADA; investment fund to leverage investment into northern savannah ecological zone; or it could be a development fund".
Asked about the current state of the GH¢74.5 million, the Director of Finance and Resource Mobilisation of SADA insisted that the money is still with the bank and "there is proof for that".
He stated that the GH¢74.5 million was to "become a development fund and the board is yet to make a decision on that".