Brazil 2014: Messi 'll destroy Nigeria — Aguero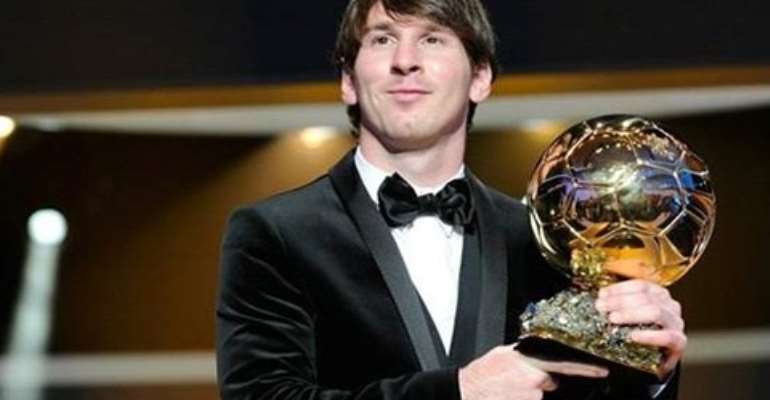 Manchester City's Sergio Aguero has said that Argentina's talisman, Lionel Messi has the magic to destroy all opponents of their country in the 2014 Brazil World Cup.
Argentina are aiming to win the World Cup in Brazil and one of their group opponents are Nigeria.
They  are pitched in Group F alongside Nigeria, Bosnia Herzegovina and Iran. It is a group pundits have already given to Argentina to win, given the country's array of stars.
Players such as Sergio Aguero, Lionel Messi, Gonzalo Higuain, Pablo Zabaleta,  Di Maria,among others are making waves in the various leagues across Europe.
But of all the players in the rich line up,  Aguero has singled out Lionel Messi as the man  who will lead Argentina in her bid to win  her third World Cup in neighbouring Brazil.
The Manchester City striker said that with a fit Messi  Argentina opponents will have no chance in Brazil.
Expressing his admiration for the four time FIFA world footballer of the year and his expected contribution to Argentina's success at the World Cup,  Aguero told Goal, "Messi is a spectacular player and just makes football so much easier,"  adding, "to play alongside the best player in the world is a privilege."
Aguero believes their World Cup opponents will find it difficult to contain the trickery and craftsmanship of the Barcelona forward in Brazil. Aguero is hoping Messi can inspire Argentina to World Cup glory in neighbouring Brazil this summer.
"He solves problems on the pitch like few others can even think about, so he can play a big part of winning the World Cup."
He could not prioritise between the World Cup and the English Premier League title and denies there is extra emphasis on the World Cup due to it being staged in his native South America.
"First of all, I want to finish this season well with City and to be in good physical shape for Brazil," he said.
"Basically, I want to win everything.