Ghana star Michael Essien uses his image to promote peace campaign worldwide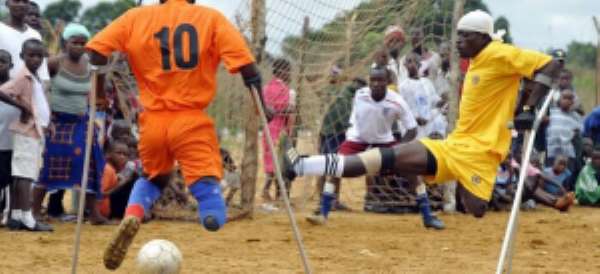 Essien Tweeted this picture of amputees playing for peace
Ghana and AC Milan midfielder Michael Essien celebrated the campaign to use sports to promote peace as he seeks to use his influence among young people particularly in Africa.
Essien, who is the AU ambassador for peace, celebrated the International Day of Sport for Development and Peace with a campaign message on Twitter.
Sunday's campaign highlighted the contribution of sport to education, health, gender equality, the social inclusion, solidarity, tolerance, development and peace.
On this occasion, the UN Secretary General Ban Ki Moon has sent a message to the world: "The sport is growing as an important means of helping the United Nations achieve their goals, particularly Millennium Development goals. Incorporating more systematically sport in its programs for development and peace, the Organization can take full advantage of an economic tool and a great achievement through which we can create a better world."
Athletes from around the world joined in the celebration.
Just like Didier Drogba, Goodwill Ambassador of the UNDP (United Nations Development Program).
His former teammate at Chelsea, the Ghanaian Michael Essien did not also miss the occasion.
On his Twitter account, Essien invited fans worldwide to cultivate peace.