Brazil Will Be Tough …Ottmar Hitzfeld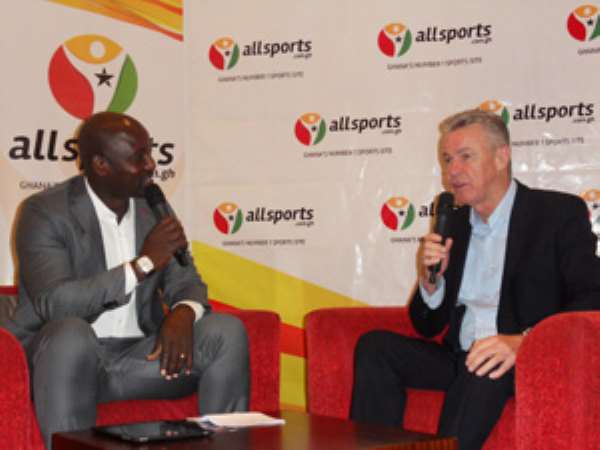 Ottmar Hitzfeld with Tony Baffoe (L)
Ottmar Hitzfeld with Tony Baffoe (L)
German top coach Ottmar Hitzfeld has revealed the forthcoming World Cup in Brazil will be the toughest.
The double UEAFA  Champions League winner, who was in the country for a three-day working visit, courtesy Allsports.com.gh, told the sporting press that warm climatic conditions could make the competition a difficult one.
To him, the long distance to South America for the summer showpiece was likely to have a negative effect on the bodies of most of the participating players.
'Brazil will be a difficult tournament, taking into consideration the hot climatic condition and the long distance,' he said via an interpreter on the second day of his visit in Accra.
His declaration stirred football administrators present to conclude that if what the experienced tactician said was anything to go by, the African representatives should make impact in the Brazil soccer festival.
But he indicated that could be possible if only the Africans esteemed mental toughness and maintained consistency and character from start to finish.
Ottmar, now the head trainer of the Swiss national soccer side, however, pointed out that Ghana stood a good chance to make an impact considering the quality of players in the team.
By Kofi Owusu Aduonum