Is Ghana's search for third and fourth strikers necessary?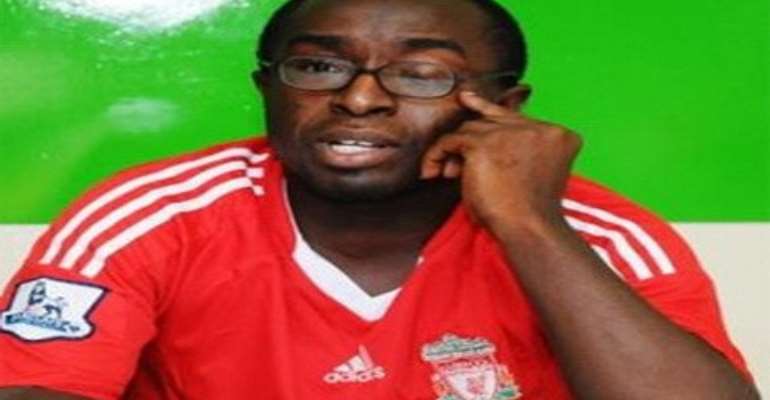 Coach Kwasi Appiah admitting of lack of depth up-front in the Black Stars' team calls for tactical questions. The coach is limited to only two strikers – Asamoah Gyan and Abdul Majid Waris. "We need to have back-up in the striking department of the senior national team," He said.
The wish of the Black Stars' coach seems to have a "stronger pool" of strikers to choose from for the World Cup. The coach has sensed the danger of over relying on only Gyan and Waris hence, his concern to have additional strikers.
The idea of having more choice of strikers brings up a lot of tactical questions. What system is Coach Appiah going to employ at the World Cup? Is he going to play the 4-4-2 or he has systems like the 4-3-3, 4-1-2-3 or 4-2-1-3 in mind?
If Kwasi Appiah has these kinds of systems in mind then his clarion call for strikers may hold water. In the 2006 World Cup headed by Ratomir Djukovic, Ghana relied on Asamoah Gyan and Matthew Amoah, whilst Milovan Rajevac in 2010 World Cup had only Gyan up – front in a 4-2-3-1 system.
The 4-4-2 has being the success of Kwasi Appiah as the head of the Black Stars. As Gyan and Waris have led the attack, the Black Stars team has struggled to get Jordan Ayew and Dominic Adiyah to compliment the effort of the two starters.
Ghana is unfortunate in the choice and availability of front players but the country has no known potent striker who can be able to fulfill the kind of quality Appiah is looking for. All across Europe no Ghanaian striker has showed up to offer Black Stars a different option.
The danger that the coach seems to see ahead – the probability of either of the strikers attracting a suspension card or injury – has necessitated his quest for a striker. But for these Ghana do not actually have to get worried for having two fantastic strikers in Gyan and Waris.
What this means is that teams at the last World Cup teams were no longer using two strikers, relying instead on a single striker supported by attacking midfielders or wingers. Due to these changing circumstances, Ghana has to adapt the strategy of using one striker at a time.
If Kwasi Appiah dream is actually to keep employing the 4-4-2 then, what this means for him is to look for the third and fourth strikers. But with the change in tactical trend at the World Cup you ask if the search is necessary?