2014 World Cup: Sex in camp good for Black Stars – Augustine Arhinful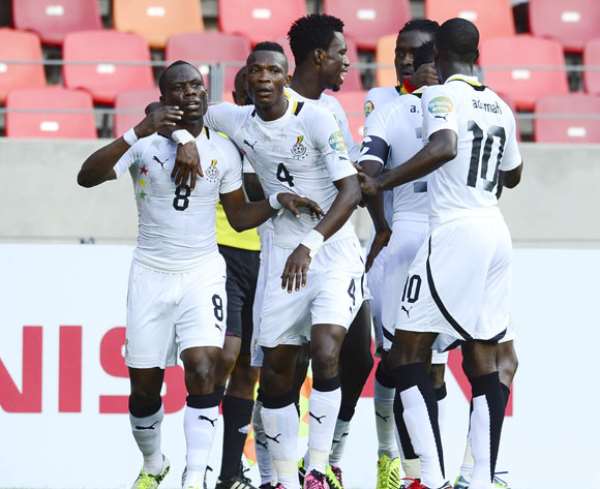 Black Stars
Ex-Ghana striker Augustine Arhinful believes sex will be a good omen for the Black Stars players during their participation in the 2014 FIFA World Cup in Brazil. 
"We have seen teams who have won the World Cup before, with their wives going with them" Augustine Arhinful said.
Nigeria coach Stephen Keshi has already given permission to his players to send their wives and not girlfriends to the tournament, a move former Ghana Captain Stephen Appiah describes as discriminatory.
Contrary to what many believe, Arhinful in an interview with Ultimate Radio said sex is actually not a bad thing for athletes.
"The sad thing is that we are talking about this issue not because we don't want their family to be around, but [because of] the fact that the Players will be sleeping with them."
"We have to compromise and stop thinking negatively that it's going to be a distraction to the Players and so what, sex even in its entirety is not even bad when it comes to Sports" he added.
There were reports that Black Stars Psychologist, Professor Mintah, submitted a proposal to the FA to allow the players to send their Wives and girlfriends to the tournament, a claim the FA strongly denied.
Source: radioxyzonline.com