Ancelotti Targets Champions League Glory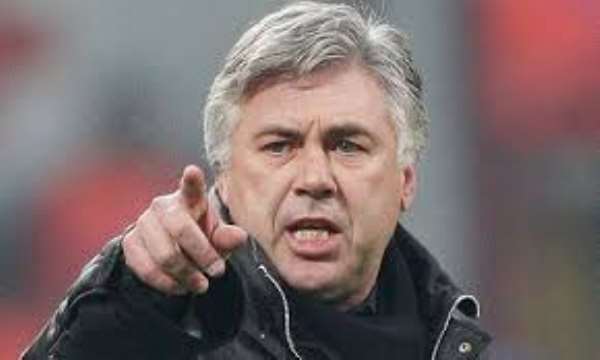 Real Madrid coach Carlo Ancelotti has admitted the main aim of his club this season is to win the Champions League.
The Spanish giants have not won the top European title since 2002 and are desperate to lift that trophy for the 10th time.Madrid take on Borussia Dortmund in tonight's quarter-final first leg at the Bernabeu.
"Real Madrid's dream right now is to win the Champions League," Ancelotti said to Italian radio station Radio Anch'io Sport.
"However, we are not giving up on the (Primera Liga) title race, even if we are third."
Real led the Primera Liga standings earlier this month but successive defeats to Barcelona and Sevilla saw Ancelotti's side drop to third in the standings.
Los Merengues bounced back from those defeats with a 5-0 mauling of Rayo Vallecano at the weekend and are one point behind bitter rivals Barcelona and three points adrift of league leaders Atletico Madrid with seven games remaining.
"We had led the table for a long time and were unbeaten," Ancelotti said. "We suffered two consecutive setbacks and we have fallen behind.
"But we will continue to fight and it will be an interesting end to the season."
The Italian tactician, who led former club AC Milan to two Champions League titles, is in his first season with Real.
He says it has been a special experience, adding: "Real is the most complete team I have coached.
"Besides great champions like Cristiano Ronaldo, I have so many young promising players as well as experienced ones.
"I want to highlight the fact that this season not only (Gareth) Bale arrived, but also five players from the youth team."