Ayittey Powers/ Bukom Banku bout fixed for May 16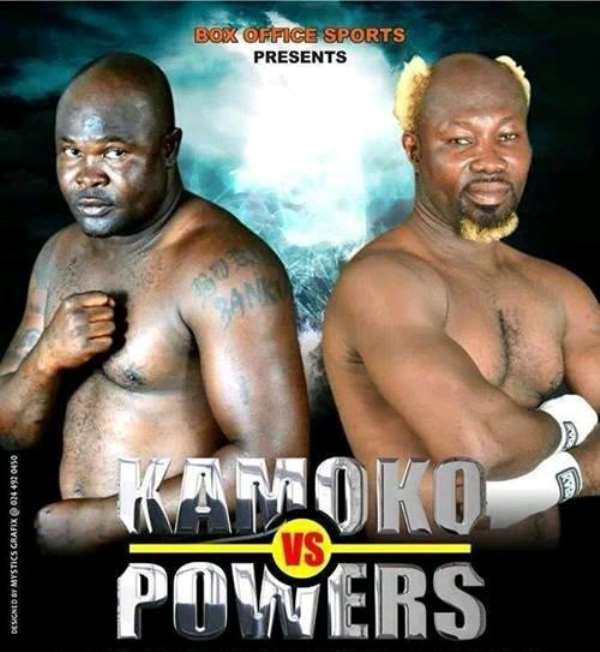 Bukom & Powers
Accra, April 1, GNA The Ghana Boxing Authority (GBA) in consultation with the camps of Braimah Bukom Banku Kamoko and Michael Ayittey Powers Okine have fixed Friday, May 16, for the much awaited bout at the Accra Sports Stadium.
The fight, which was initially fixed for April 18, had to be rescheduled, following the decision of Ayittey Powers, to pull out of the fight due to directives from his spiritual father T.B Joshua.
Information gathered by the GNA Sports indicates that though all the parties agreed to the new date, there were still some obstacles to clear with regards to the camp of Ayittey Powers.
According to the information, Ayittey Powers, has asked officials of the GBA and the promoters to give him one week to consider the new date.
Sources within the GBA have hinted that GNA Sports that, they may be compelled to impose sanctions on Powers if he fails to show up for the fight.
According to the sources, the GBA is keen on ensuring the sanctity of the game hence will go every length to protect the image of game.
It would be recalled that, Powers early last week chickened out of the bout against Bukom Banku claiming he has been directed by his spiritual father not to fight on the said date.
GNA