It's Difficult To Retire …Stephen Appiah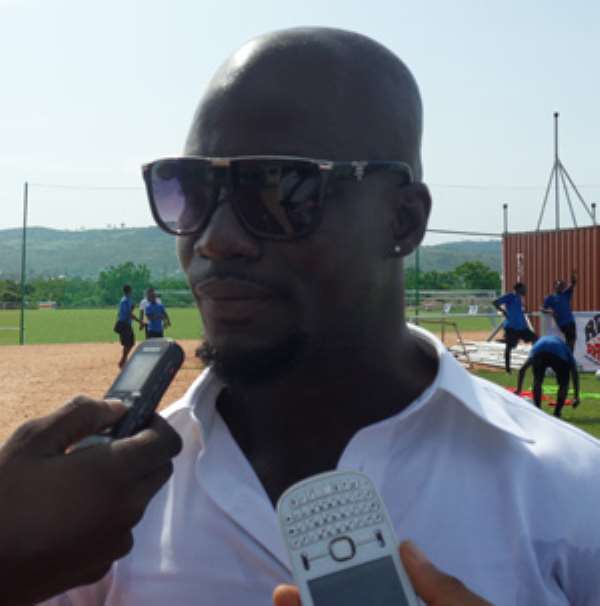 Stephen Appiah
Stephen Appiah
Former Black Stars captain Stephen Appiah has said bidding farewell to the game that has earned him fame is very difficult.
Though he laid down his tools as a national team player, he revealed that quitting at the club level was a different ball game all together.
He cited great players like Zinedine Zidane and Rivaldo Vitor Borba Ferreira, who retired at age 41 as classical examples of how difficult it was for footballers to hang their boots.
But when asked when he was returning to active football, he said, 'As you can see, I am fit. I train everyday but I can't say I am returning today or tomorrow.
'It is very difficult to quit playing entirely. Zidane is a typical example. I am not 40 yet but a player like Rivaldo retired at the age of 41 so you see, in life you can never say never.'
Appiah, currently assigned a special role in the Black Stars technical team, announced his retirement from international football a few years ago. He has featured for great clubs like Juventus, Parma and Fenerbahce.
The inspirational captain described the new Black Stars role as the fruits of his labour. 'When I heard of the appointment, I was glad and told myself, 'this has to be the good seed that I planted some years ago as a player, because who am I to merit this'?'
He has led Ghana to two successive World Cups in 2006 and 2010 where he was instrumental in Ghana's feats.
 
From Kofi Owusu Aduonum, Akrade