La Nativity Walks For Life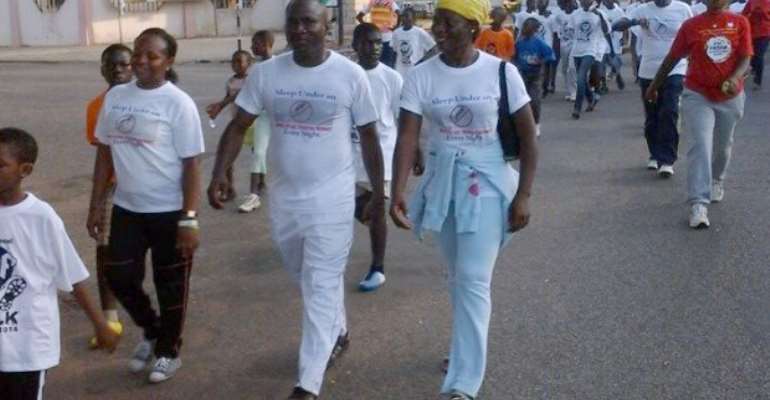 Some participants at the walk
The Young Adult Fellowship (YAF) of the Presbyterian Church of Ghana, La Nativity Congregation, as part of its annual week celebrations, organized a health walk through some principal streets of the La Township in Accra.
The walk, dubbed 'Fitness For Life', was part of a week-long programme which included talks by Mrs. Josephine Nmai-Dsani and Uncle Ebo Whyte on the topics, 'Life before and after marriage' and 'Fruits of the Holy Spirit and the believer' respectively.
The annual YAF walk, a major and well-accepted exercise on the church's calendar, witnessed the participation of about 700 congregants, wearing branded t-shirts from Tigo and the National Malaria Control Programme.
Members were also taken through weight check, malaria and blood pressure (BP) screening after the walk.
By Christopher Kotei