Ex-Juventus star Appiah calls for AC Milan patience for Michael Essien to regain top form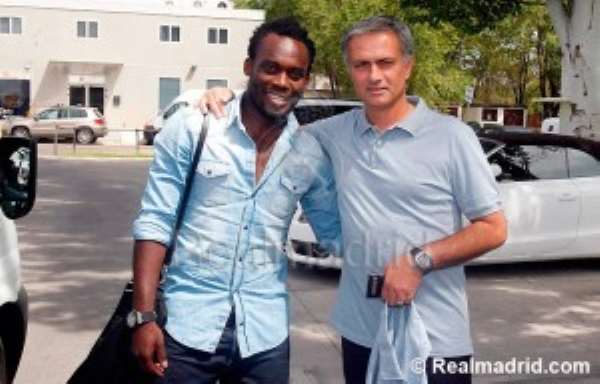 Stephen Appiah says AC Milan fans must be patient with Essien
Ex-Juventus star Stephen Appiah is confident that AC Milan new signing Michael Essien will come good at the San Siro following his slow start in the Italian Serie A insisting his lack of playing time at Chelsea affected his form.
Appiah, who is a close friend of Essien, says the Rossoneri must exercise patience to help the former Chelsea star to regain his form after injuries robbed Essien of his athleticism.
Essien left Chelsea in January to join AC Milan but has been criticised by many for some unimpressive showing in the six Serie A appearances and two Champions League games for the Rossoneri.
Appiah believes Essien's tenacity will help him overcome the initial challenges he has faced at AC Milan.
"I have no doubt that Essien will find his rhythm," Appiah told  Goal .
"He is the type who never gives up and very soon Michael will return to his previous form.
"When players get injured it takes time and in Michael's case he has gone under the knife several times so people need to understand his situation.
"The fans must exercise patience. Essien will bounce back and I believe it will be soon."
Essien is expected to return to Stamford Bridge, where his deal runs out in June 2015, in the summer once his loan spell at San Siro expires.