Ghana defender John Pantsil wants to fight to save 'collapsed' marriage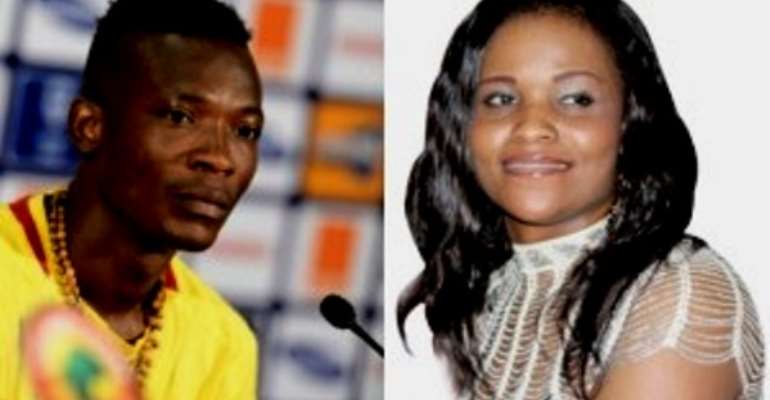 Ghana defender John Pantsil is determined not to allow his marriage to collapse insisting he will fight to save his family. 
Mrs Richlove Pantsil has filed for divorce at the an Accra High court  but the husband has refused to sign the divorce papers despite being served copies of the document,  Graphic Sports reported on Wednesday.
But the experienced Santos FC right back says he will resolve the differences between himself and the wife.
"I've told her [Richlove] that there's no way I'll end the marriage because our children are at stake and we would jeopardise their future if we separated," he told Accra-based Happy FM
"As for me John Paintsil I'm not ready to agree to a divorce; we'll stay together until our children are old enough to be on their own. Whatever has gone wrong that she's unhappy about, we'll have to talk about it.
"Until I left for South Africa there was no serious problem between us.
The football star explained the genesis of his marital problems citing a newspaper publication which photographed him and a Ghanaian actress and musician Kisa Gbekle  as the primary cause.
"Everything was going on well until the newspaper publication after the Nations Cup. But we resolved it before I left for South Africa. Since then our marriage has been on and off, but it's not the kind of case to lead to a divorce", he contended.
"I told the so-called lawyer I was not ready to discuss any such thing. I'm not ready to leave her."
"She once told me she had sold my pure water manufacturing machines and that a court had also ordered her to sell my white [Infinity Armada] car."