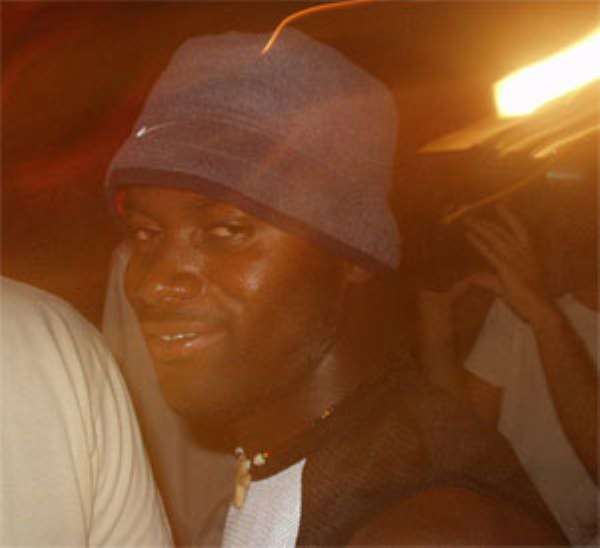 The Israeli championship may not be an obvious place to further your football career but several Ghanaian players have decided that it is an ideal one.
At least six Ghanaian footballers seeking fame and fortune have been signed by Israeli clubs in the last year.
There were four Israeli-based players in Ghana's under-23 squad that has just clinched one of Africa's four places at the 2004 Olympic tournament.
One of the biggest names plying his trade in Israel is Ishmael Addo (pictured), who scored five goals as Accra Hearts of Oak won the African Champions League in 2000.
Addo originally secured himself a move to French side Bastia but the move failed to work out, which compelled him to return to Hearts, prior to his latest move.
Maccabi Netanya stepped in and snapped the player up a year ago and Addo says he has no regrets.
"Naturally, it was a difficult decision to make especially given my preconceived idea of what Israel was like, but the reality is quite different," he said.
"We play football in front of big passionate crowds and enjoy it like anywhere else in the world.
"And just like in many other places I have been, I walk the streets without fear."
His Ghanaian team-mate John Paintsil, who plays for Maccabi Tel Aviv, is equally happy in Israel.
"I live in Tel Aviv but I only hear about the suicide bombings and the problems when I switch on the television set," he said.
"It can unbalance a footballer but I am enjoying myself here.
"I think on a competitive level I'd rate it in on a similar level as the leagues in Belgium, Austria, Greece and Switzerland.
"It is definitely a step above the standard of football we were used to playing in Ghana."
"Nigeria's Yakubu Ayegbeni played in Israel before getting his break in England and that should tell you the standard is pretty good," Paintsil added.
Addo hopes that he has similar luck.
"I have no doubt that we play in a competitive league but every footballer wants to play on the big stages in Europe," Addo said.
"And it is an inspiration if you know that players have passed through this league and gone onto play in some of the best leagues in Europe."
Addo and Paintsil would benefit immensely from a move to one of Europe's bigger leagues, if only in the way that they are perceived in Ghana.