Michael Essien tips Ghana to reach World Cup semi-finals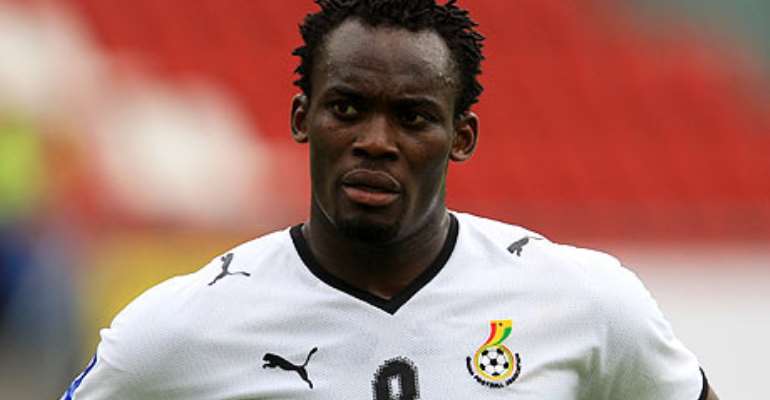 Ghana midfielder Michael Essien believes a historic World Cup semi-final feat is achievable in Brazil this summer.
The Black Stars face a tough challenge after being Group alongside USA, Germany and Portugal.
Essien, who missed Ghana's quarter-final berth at the last tournament in South Africa, due to injury is available to make his second World Cup appearance.
The AC Milan new signing believes the current crop of players are capable of going far in the tournament.
"Our initial aim will be to get out of the group into the second round and then take it from there, game by game," Essien told SuperSport.com
"Who knows we will go one better and make it to the semi finals or even finals. Any thing can happen but we are realistic enough to know we cannot aim that high from the start.
''Get the first objective of making the second round out of the way and we will see how far we can go. It will be a journey without a doubt and one we are looking forward to."