Mourinho concedes his strikers lack of goals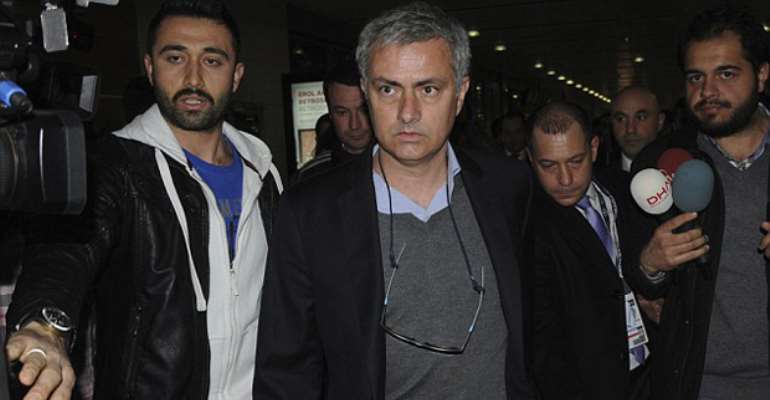 Jose Mourinho can't keep it in any more. The Chelsea manager who has been very candid about opposition managers and team laid into his own strikers in a private conversation with the boss of Swiss watch-makers Hublot.
The Portuguese accepted there is a problem at the London club with lack of goals from his strikers, jovially doubted the age of Samuel Eto'o and in a sarcastic way made known his intention of bringing Monaco forward Radamel Falcao to Chelsea.
Mourinho said:
"The problem with Chelsea is I lack a scorer. I have Eto'o but he is 32 years old, maybe 35, who knows?"
"I need a striker. Falcao needs a club. A player like him cannot play in front of 3,000 people. Monaco is a club to end [your career with]."
Chelsea play Galatasaray in the UEFA Champions League on Wednesday night. Didier Drogba, one of Chelsea's most prolific strikers ever will be leading the attack for Galatasaray and Mourinho having worked with Drogba will be wary of the Ivorian. Follow @@kboakye92 https://twitter.com/@kboakye92