Ahmed Toure admits Hearts contact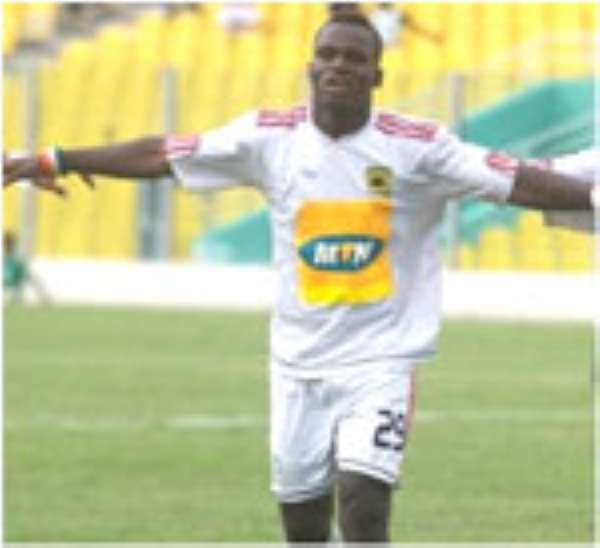 By Isaac Darko
Ahmed Toure has confirmed that Hearts of Oak has been in touch with him for his services.
Toure last played for Hearts' biggest rivals Asante Kotoko two seasons ago and failed to return to the club following a botched move to the Egyptian Premier League.
The 2010/11 Ghana best player, who is aiming to continue his career with Kotoko, has admitted that Hearts of Oak officials tried to persuade him to join the club whiles he was away in Egypt.
"When i was in Egypt, I had an offer from Hearts of Oak," Toure said on Asempa FM
"Some Hearts officials contacted me to join them, they called me on phone and received emails from them."
"But I said no to them. The only club i will play for in Ghana is Kotoko."
Toure is a free-agent and currently training with Ivorien top club Asec Mimosas.
 
 
 
According to the managing director of Hearts, Neil Armstrong-Mortagbe, the former Asante Kotoko forward made the first approach, but his outfit is yet to give it a firm thought.
"We have been contacted by Ahmed Toure's camp expressing interest in playing for us but I replied that the decision to sign a player doesn't lie in my hands," Armstrong-Mortagbe stated.
"It has to be sanctioned by the coach and our recruitment committee. So for now, it remains as that; nothing concrete."