Fatau Dauda benchwarming role at Orlando Pirates to extend as regular Meyiwa declares return to good form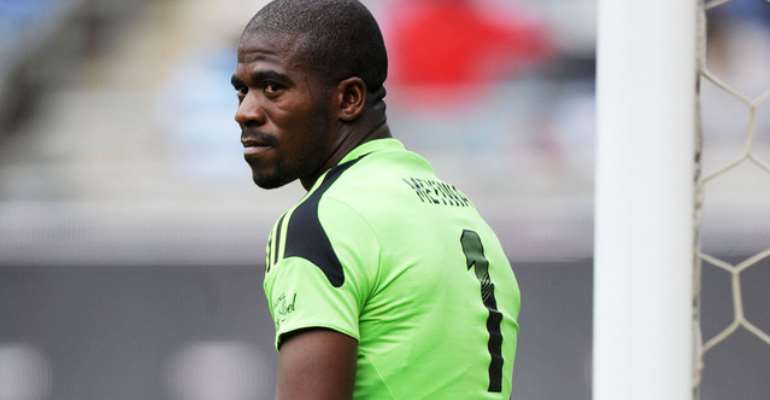 Ghana goalkeeper Fatau Dauda is set for an extended spell on the Orlando Pirates bench as regular Senzo Meyiwa declares he is back to his consistent best.
The 26-year-old had only returned to assume his regular first team place after he was given a break by interim coach Eric Tinkler.
Meyiwa has struggled for form in recent games for Pirates following his impressive display during the side's CAF Champions League campaign.
Ghana goalkeeper Fatau Dauda was handed a rare start in Meyiwa's absence but the South Africa international has returned to take back his no . 1 spot.
The former London Cosmos youth shot-stopper now says he has been revived to his best which only means Dauda's wait to become the undisputed no . 1 at the club will be further prolonged.
"I needed the break," Meyiwa told the club's website.
"It was mentally exhausting being in goals in the Champions league and then again playing too many games in the PSL.
"It takes a lot from players. People will say that we should not complain, but going into Africa and travelling into different places with tough conditions is not easy.
"I am back at work and it feels like I have just started playing football now. I am excited and I am working hard to be at my best.
"I have to admit that coming up against Ajax I was a bit nervous and did not want to concede.
"Fortunately for me things went well. I pulled a few good saves and I have since grown in confidence again. I will fight to be in goals again.
"As a player you always want to play, so for me it is not different. I will work harder and hope to keep my place in the team."