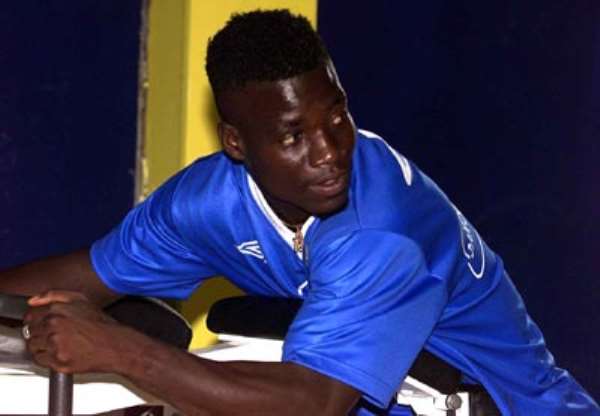 AND GETS LIPPIS APPROVAL
There was joy for Black Stars captain Stephen 'Tornado' Appiah and wife Hannah last Wednesday after the birth of their third son Dustin. He weighed 3460 grams and measured 54cm at birth.
The birth is a happy event for the Juventus midfielder whose wife Hannah, is the junior sister of former Black Starlets captain Emmanuel Bentil. They met at the national Black Starlets camp in Winneba after Ghana won the 1995 U-17 World Cup in Ecuador. Hannah was then visiting her brother who 'connected' Appiah to his sister after an overture from the current Black Stars captain.
Juventus players visited the Appiah family last night after they beat Modena 3-1. Appiah told Ghanaweb: 'I thank God for all the blessings especially when he has given me kids who might want to follow my footsteps.'
Asked which of his sons might play football the Black Stars captain said: "Larry (the first born, age 4) is into books but Rodney (age 2) is very interested in football and he already uses both legs in playing."
Meanwhile Coach Marcello Lippi has agreed to release his most prized defensive midfielder for the Black Stars friendly against the French side Metz on Wednesday. Lippi had insisted Appiah stayed for the preparation for their crucial encounter against Inter Milan in the Serie A on Sunday.
The 23-year-old succeeded in convincing Lippi who has ordered a special jet to fly Appiah back to Italy immediately after Wednesday's match.