Soulama promises to take action against detractors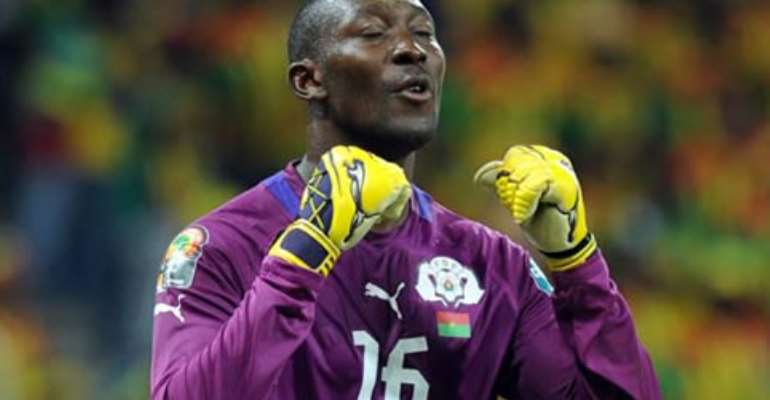 By Thomas Freeman Yeboah
Kumasi Asante Kotoko goalkeeper, Soulama Abdoulaye, has stated he is going to get to the bottom of the bribery allegation against him to know the people behind that.
The shot-stopper has been accused of collecting bribe from Barrack Young Controllers (BYC) http://Soulama accused of taking $3000 dollars from BYC , following the teams 0-1 loss to the Liberians that eventually knocked the Porcupine Warriors out of the CAF Champions League last Sunday.
The Burkinabe international has however pledged to fight to the latter to expose his detractors
"I will do my own investigation about the person or group of persons that speculated the bribery allegation against me, before taking action against them and I will fight to my last blood to find the source of the story.
"What impact can $3000 make in my life and even if I went for such money I can't spend it because the cries of all the players who fought gallantly and the supporters will be on my head.
"This allegation has defamed my character, personality and I even had a call from Burkinafaso on this issue.
"But I don't think this can frustrate me as a goalkeeper because I have faced it before in my career and I persevered", he told Metro fm
Soulama Abdoulaye joined the Porcupine Warriors in the 2007/08 season from Asfa Yennega.