Goalkeeper Abdoulaye Soulama vows never to play for Kotoko again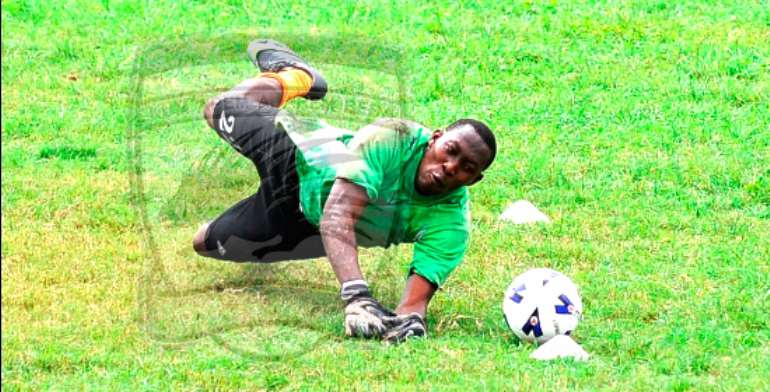 Beleaguered Kotoko goalkeeper Abdoulaye Soulama has vowed never to play for the club again until allegations of bribery leveled against him is cleared.
The 33-year-old is livid with accusations he took an amount to be in the region of $3000 to throw their CAF Champions League return leg away against Liberian side Barrack Young Controllers last Sunday.
The Burkinabe international has vowed to clear his name and has revealed he will not play for the side until the matter is investigated and conclusions drawn.
"I am not going to play for Kotoko until the matter is resolved," he said
"I am shattered and can't even believe I can be accused of such wickedness. It's very difficult for me.
"I intend reporting the matter to my Football federation for them to force Kotoko to investigate the matter.
"I will not allow the matter to hang on my neck. I have served this club with all my heart and soul and this is how I'm paid back? No, no, I won't play until the matter is thoroughly investigated."
Kotoko will travel to Tarkwa to face Medeama in an outstanding Ghana Premier League fixture on Thursday.