Millenium Supporters Union (MISUGHA) to unveil plans for 2014 World Cup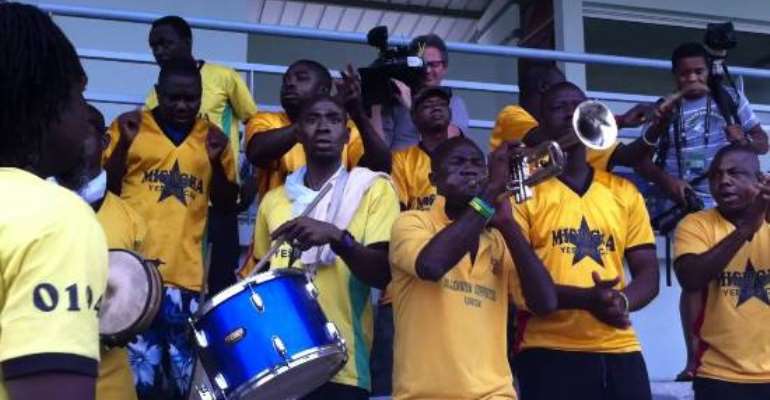 The Millennium Supporters Union of Ghana (MISUGHA) have called a press conference to launch their outlined plans for the 2014 World Cup in Brazil.
The leadership of the supporters union will be announcing their travel itenary and other innovations ahead of Ghana's third successive appearance at the World Cup.
Other sealed partnership agreements with corporate firms and other institutions in Ghana will also be announced.
The event will take place on Thursday at CDR (opposite 31 st December school) in Nima at 4pm sharp.
Various prominent personalities in support of MISUGHA will be unveiled at this event which is being organized to inform the media and the general public of the union's plans ahead of the World Cup.
MISUGHA is one of the leading supporter's groups in Ghana that attend almost every sporting events to offer support to Ghanaian athletes.