We need a strong video analysis and scouting staff for the World Cup – Ghana FA ex.Co member Randy Abbey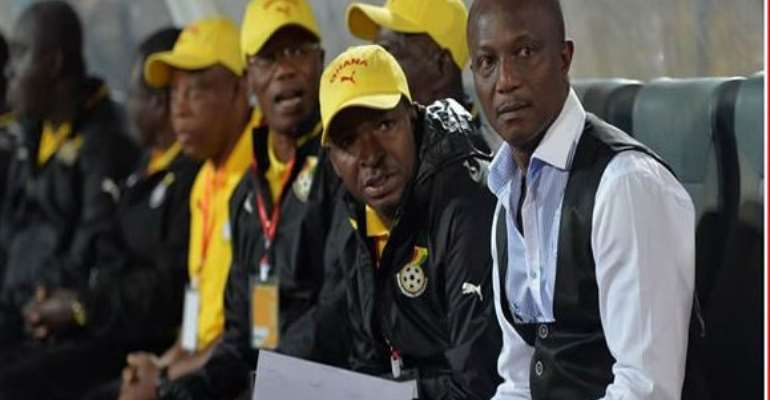 By Ameenu Shardow, follow on Twittter  @alooameenu
Ghana FA Executive Committee member Randy Abbey is suggesting the strengthening of the scouting and video analysis department of the Black Stars technical team ahead the 2014 World Cup.
The new owner of Premier League club Heart of Lions says though he believes these two areas will be key to Ghana's success in Brazil.
According to Abbey information gathered through these sources will be forming the basis for the coach's strategy for games and therefore must be of high quality to arm the Black Stars with the winnable approaches to games in its third successive appearance.
"I will tell Kwesi Appiah to focus on video analysis and scouting," he told GHANAsoccernet.com.
"If you even decide to look at all successful coaches, you will realize that they have a strong video analysis and scouting staff.
"The head coach needs a strategy to play his games and this strategy is founded on the kind of information he derives from video analysis of your own team and your opponent and from the scouts – first of all from you players all over and your opponents.
"These two sectors are extremely important. That is the information the coach is going to rely on to map out an effective strategy and so a lot of focus must go into those two areas.
"That is what will provide the information the coach will derive his strategy on.
"The team currently has a video analyst which the team has used throughout the qualifiers but I think it is up to the coach to see whether what he has is strong enough or will need extra support in that area.
"I am not the coach, the coach has challenges so it is up to him to decide whether his staff is adequate enough or he needs to do some additions.
"But I know that the more the quality in these areas – video analysis and scouting – the better the information that will inform his strategy."
Ghana's tactical approach towards games at the last World Cup was touted as one of the best masterminded by Serbian trainer Milovan Rajevac.
The Black Stars team was nearly indestructible and could have gone all the way but for bad luck in South Africa.