Essien sits out; Muntari makes appearance in Milan win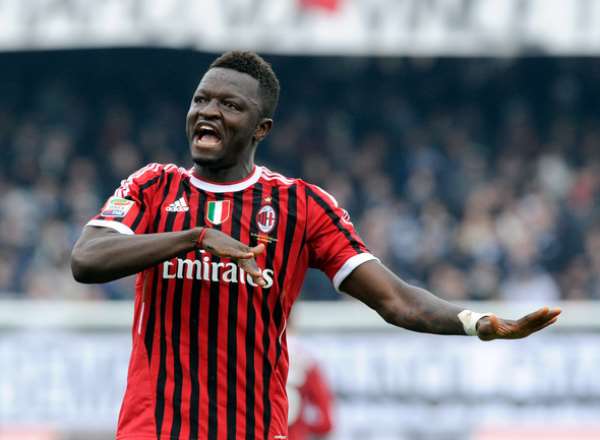 Michael Essien and Sulley Muntari could only make the substite bench in AC Milan's game against Bologna on Friday night. Essien sat out the entire game without an appearance while Sulley Muntari replaced Nigel de Jong in the 63 rd minute.
Milan who were playing at home at the Stadio Giuseppe Meazza were unable to find the back of the net in the first half as were their match-day adversary Bologna. The second half was battled out at equal measure as depicted by the scoreline until a Montolivo assist gave Mario Balotelli the only goal of the game in the 86 th minute.
AC Milan secured the three points on the night that puts them 11 th on the Italian Serie A table with 29 points from 23 games. Follow @@kboakye92 https://twitter.com/@kboakye92