Ghana midfielder Agyemang-Badu is not for sale, Udinese coach declares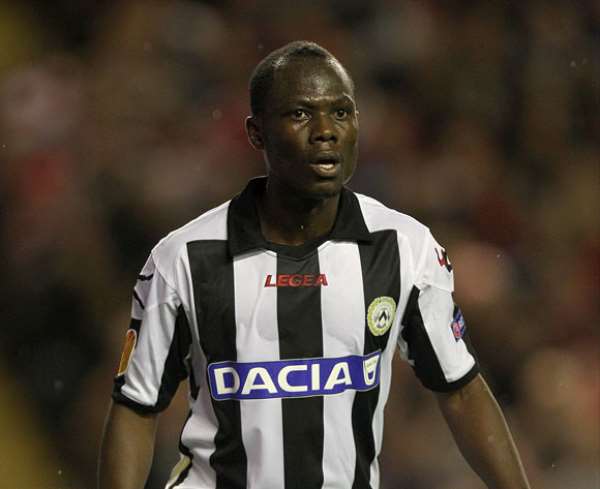 Emmanuel Agyemang Badu
By Rahman Osman
Udinese coach Francesco Guidolin has revealed he never harboured any thought of selling in-form Ghana midfielder Emmanuel Agyemang Badu.
The Ghana international was a subject of transfer speculation with reports linking him to English giants Liverpool and Merseyside rivals Everton this January.
During the summer transfer window, he was reported to have close to joining English side Stoke City.
Badu has been in scintillating form since the turn of the Year adding goals to his play after scoring twice in his last three Serie A outings.
"His attitude towards our cause has been unquestionable and I have never for once taught of sending him else where," the 58 year-old Guidolin said.
"Fortunately is card will not stop him from playing for us in the league."
Badu sent off for improper conduct during while on the bench in Udinese's 2-0 loss to Fiorentina in Tuesday's Coppa Italia.
The Disciplinary Commission has handed him a two-match ban for dissent.
However, Badu will be available for Les Zebrettes in this weekend's Serie A clash against Genoa.