Black Stars in FIFA ranking freefall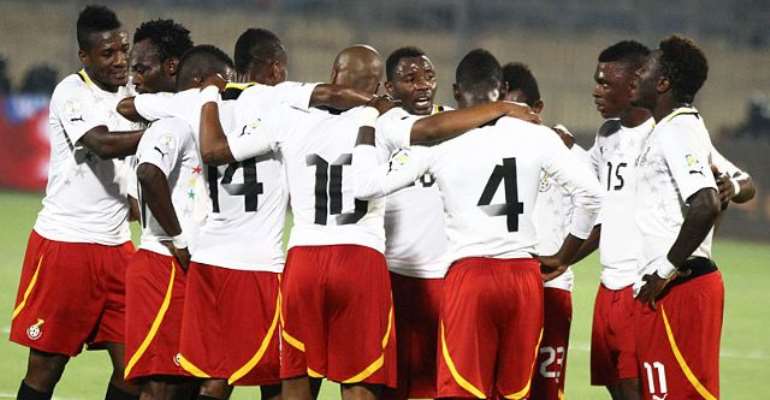 by Michael Oti Adjei
Ghana has dropped an incredible thirteen places in the latest football rankings released by world football governing body FIFA and slipped into fourth place on the African continent behind Ivory Coast, Algeria ad Cape Verde.
In the February rankings released by the world football governing body today, Ghana  have tumbled from 24 th  position worldwide to 37 th and from second on the continent to fourth. It is the first time since the 2010 world cup that Black Stars have been ranked this lowly.
FIFA said it has taken 40 friendly games into consideration including 28 at the Championship of African Nations where Ghana three games enroute to a second place finish behind Libya.
The Black Stars are not the only African team to suffer heavy losses though. African champions Nigeria are down six places in the latest rankings and have been overtaken by Cameroon. Nigeria are now 47 th  in the world while Cameroon sit in 46 th  place. And despite remaining the top ranked side in Africa, Ivory Coast have tumbled down six places from the top 20 sides in the world to 23 rd  in the world.
Top Ten African sides: Ivory Coast, Algeria, Cape Verde, Ghana, Egypt, Tunisia, Cameroon, Nigeria, Mali, Burkina Faso
Top Ten world widwide: Spain, Argentina, Germany, Portugal, Colombia, Switzerland, Uruguay, Italy, Brazil, Netherlands