Banku and Powers begin training for Judgement Night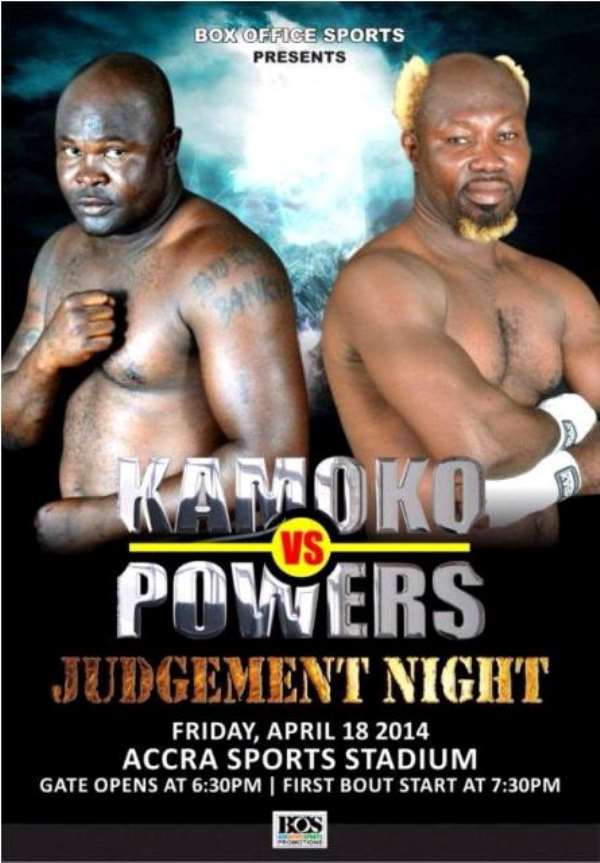 By Prince Dornu-Leiku
The signatures having penned down the contract and fight date confirmed for April 18 at the Accra Sports Stadium, the countdown now begins and Braimah Kamoko AKA Bukom Banku as well as eternal rival, Ayitey Powers have began training fervently for the bout codenamed 'Judgement Night.'
Both boxers are leaving no stone unturned in their quest to silence the other when the Box Office Promotions http://http://allsports.com.gh/2014/02/08/banku-vrs-powers-gets-new-april-18-date/ mega showpiece finally comes alive in the Ghana capital two months hence. Both have increased their training intensity in the determination to carry the day.
Bukom Banku has been training under the tutelage of Emmanuel Tagoe popularly known as Coach Akese and has earmarked the wide open Bukom Square as his training base. It's the venue where AllSports.com.gh http://http://allsports.com.gh/ caught up with the unbeaten boxer training in front of a massive crowd early Wednesday morning.
"He says he doesn't want to train in a gym, he wants his fans to be there cheering him even when he trains. He wants to feel like it's the fight itself," sources close to the boxer have explained.
Meanwhile, Ayitey Powers has also pitched camp with trainer Abdul Rasheed Williams famously nicknamed Coach Believer and they have also began earnest training at Ussher Fort, also in Bukom.
Trust AllSports.com.gh http://http://allsports.com.gh/ to keep our readers posted with photos, videos and profile of both trainers as the countdown to April 18 continues.
The post Banku and Powers begin training for Judgement Night appeared first on Latest Sports News & Interviews For Football, Boxing, Athletics and Ghanaian Related Sports | Allsports.com.gh http://allsports.com.gh/2014/02/12/banku-and-powers-begin-training-for-judgement-night/ . http://allsports.com.gh