Ghana coach Kwesi Appiah wants identities of World Cup scouts hidden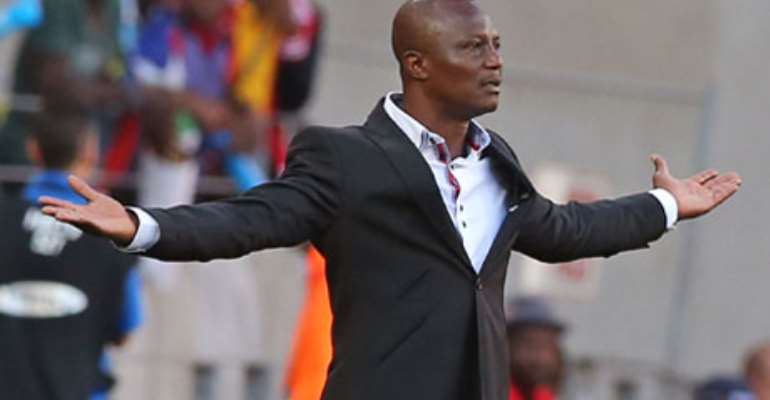 Ghana coach Kwesi Appiah wants the identities of his scouts for the 2014 World Cup finals to be concealed.
Appiah has expressed his frustration at the persons earmarked to spy of Group opponents Germany, USA and Portugal have been made public.
Hamburg youth team coach Otto Addo has been contacted and ex-internationals CK Akunnor, Augustine Arhinful, Joe Addo named as espionages for the team.
"Sometimes I get surprised when people bring out names, you know is about Ghana and in Ghana when you talk of scouts, scouts is someone like a spy," Appiah told Joy sports.
"I believe that we all need to play a part in keeping these things very secret because I don't see why we should expose people who are working for us.
"America has got their CIA and there is no way they will show guys who are going into other countries for specific projects will be exposed to the public so we all need to help in keeping these things to ourselves.
"For instance if you expose someone scouting do you think that person would be allowed to check on our opponents so I think in a way we should all try and keep these things secret."
Ghana are set to start preparations for the World Cup next month against Montenegro on 5 March.