"We couldn't have ignored Sellas Tetteh for Ghana U20 job"- George Afriyie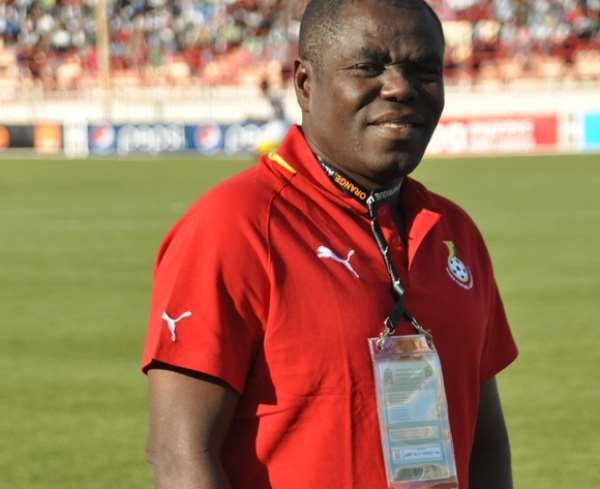 Sellas Tetteh has been maintained as Ghana U20 coach.
Ghana U20 management committee chairman George Afriyie says it would have been implausible to replace Sellas Tetteh as coach of the Black Satellites.
The Ghana Football Association has decided to hand the team back to the former Rwanda boss who guided the team to win bronze at the 2013 FIFA U20 World Cup finals.
Tetteh has started screening talents to make squad to play in the qualifiers to the 2015 African Youth Championship which will be hosted by Senegal.
"Sellas' appointment in 2012 after Maxwell Konadu was just a short-term measure for our African and World Cup assignments at the time. We needed a full time coach to take over our assignments for the 2015 event," Afriyie told Power FM.
"We had to look at the time period from January, when the decision was taken, to April when the qualifiers start to choose a preferred available local candidate. We came to a conclusion that there wouldn't be a justification to ignore Sellas for someone else.
"He still remains the only coach to have lifted the World under-20 trophy for us."
Tetteh became the first African coach to win the FIFA U20 World Cup in 2009 by masterminding Ghana's success in Egypt.
He did the double that year when he won the African Youth Championship in Rwanda.