Arsenal,Spurs to battle for Badu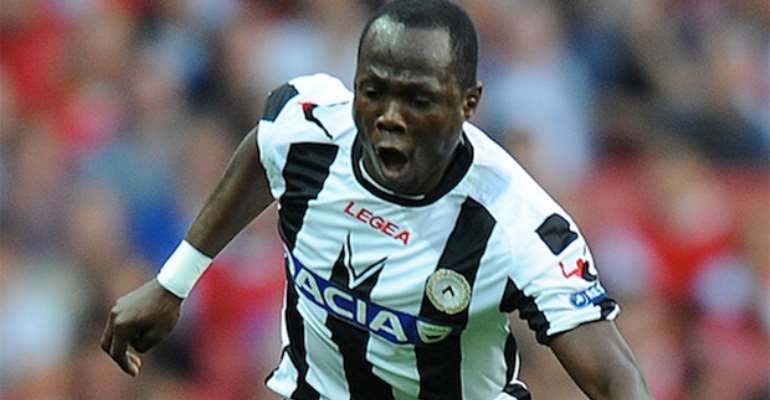 by Godfred Akoto Boafo
Allsports.com.gh understands that London clubs Tottenham Hotspur and Arsenal will vie for the signature of Emmanuel Agyemang Badu in the summer.
Badu was the subject of transfer rumors in the January transfer window as he was linked to the Mersey side teams of Liverpool and Everton but  no formal bid was made.The Ghana midfielder is widely admired for his technical and athletic abilities.
The midfielder scored in Udinese's 3-0 win over Chievo Verona http://http://allsports.com.gh/2014/02/10/i-love-to-score-agyemang-badu/ and is expected to a part of the Black Stars squad to the World Cup in Brazil.
Which of these clubs would be a good fit?