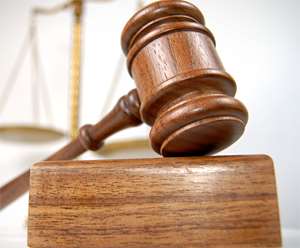 Kofi Adu, an accused charged with illegal possession of Indian hemp yesterday sought to justify his smoking of narcotic substance when he told an Accra Circuit Court presided over by Judge Francis Obiri that the substance keeps him awake.
The accused said he smoked 'wee' to help him stay fully alert because of his nature of work as a security man at the Awudome cemetery in Accra.
'I smoke 'wee' because I am a security man at the cemetery, and this keeps me awake,' he told the trial judge after he had pleaded guilty with explanation to the offence.
Prosecuting, ASP Atibilla said the accused is a security man at Awudome cemetery and that at about 11:30 am on February 2, 2014, the complainants (two policemen) hinted that they met the accused person at a drinking spot while they were on a visit to their uncle's place.
He said the officers became suspicious when they saw the accused person with a black polythene bag strapped at his back. They, therefore, proceeded to ask the accused to open his bag for a search, to which he suddenly dropped the bag and took to his heels. He was given a hot chase and arrested later.
The prosecutor added that a search conducted revealed a quantity of dried leaves suspected to be Indian hemp on the accused.
He said the accused was then taken to the Kaneshie Police Station for interrogation, where he claimed ownership of the substance during interrogation.
However, the judge sentenced him to a year-and-half after taking into account his one-year-old son, whom he has to cater for.
His plea for mitigation was not considered as he wanted his jail term further reduced.
  By Jeffrey De-Graft Johnson