Kotoko Coach Replies BYC: We Will Crush You On Sunday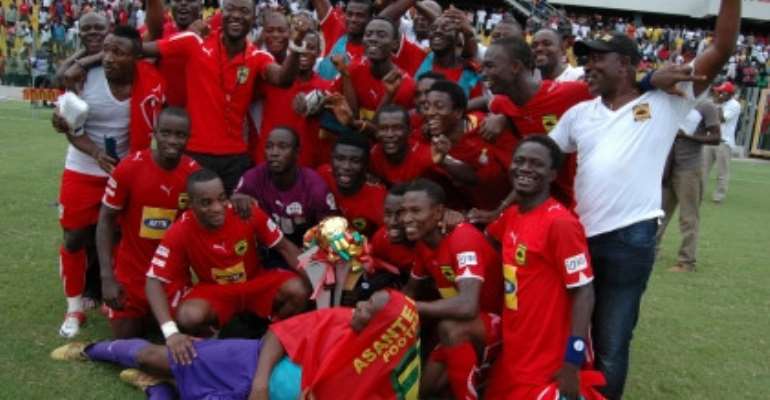 Assistant coach Michael Osei has assured Kotoko's attack will be sharper when they lace boots for the first leg of the CAF Champions League match in Kumasi on Sunday.
He says even though Kotoko has been scoring, it takes a bit of time for the players to find their rhythm and score as expected.
"Much as it took time for the goals to come, it came eventually so we take that as a good starting point and finish up from there before Sunday".
Michael Osei said the information they have on their opponents for Sunday shows that they are a strong side with skillful players, they are also counting on the experience of Kotoko players to secure a win.
"Our opponents are a good side who qualified for the competition on merit and so we acknowledge that, and also use it as a reason to work harder to be able to crush them in Kumasi. From time immemorial, playing in such competitions always requires a good win in the first leg to make the second leg less stressful".
He described the arrival of the eight players that went on national assignment in South Africa as a good relief and explained why.
"They are integral members of our squad and so their coming gives us more options in our selection. I am only praying and hoping that none of them returns with an injury. The full complement of our team will greatly change our game and we all will be better off".
Though Michael stayed away from making categorical predictions, he was however confident that Kotoko will win with a good margin to make the fans happy and also take out stress from the second leg match to be played a week later.
"I don't like the idea of predicting the outcome of our matches, but I am confident that we will give the fans a score line that will make them happy," he assured.