Frimpong will learn from mistake – Barnsley boss Wilson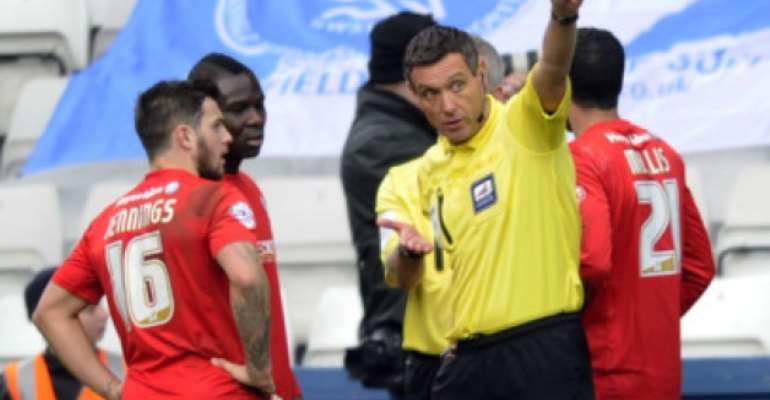 Barnsley boss Danny Wilson hopes new signing Emmanuel Frimpong will "learn an important lesson" after getting sent off on his Reds' debut.
The Arsenal loanee picked up two yellow cards in the space of six first-half minutes in Saturday's 1-0 South Yorkshire derby defeat away to Sheffield Wednesday.
And as a result the 22-year-old will be suspended for Saturday's home clash with Ipswich Town.
"Let's hope he does [learn a lesson], but we can't jump on the boy for what happened," stressed Wilson, speaking exclusively to The Star.
"He'll have to learn from it, but from my point of view I've got nothing to worry about.
"It's naive, but it wasn't malicious anyway. I think he was a little bit excited because it was his debut and there was a bit of over exuberance in there, but they were two innocuous fouls in my view.
"But he's a great player with a fantastic pedigree – and we're lucky to have him.
"It's not the debut he or we could have wanted, but it's up to us to harness that potential."
Frimpong, who had not played a first team game since starting for Fulham on loan at the end of last season, has joined the Reds on a permanent deal until the end of the season.
But the Ghana-born player has kicked off his Barnsley career in the worst possible way. His sending-off came on the back of an ill-advised comment on his Twitter account which joked that moving to Barnsley would jeopardise his chance of meeting women.
Frimpong tweeted: 'How am I gonna draw girls now', accompanied by three faces crying.
The player also looked particularly glum in one of his signing photos with his Barnsley shirt, although there are photos where the player is seen smiling.
Frimpong did later take his Twitter account to express his sadness at leaving the club he joined as a schoolboy.
And Wilson added: "He's probably going to have to be a little bit more restrained but I'm happy to have got him."
Fellow midfielder Jacob Mellis will miss the Reds' next three games for his straight red card against the Owls.