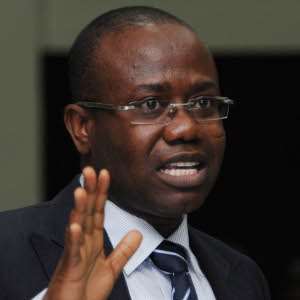 Ghana FA boss Kwesi Nyantakyi
Ghana FA President Kwesi Nyantakyi refuses to put the nation's extended title-stricken run on bad omen or superstition.
Ghana has won nothing at senior level since its last Africa Cup of Nations triumph in 1982.
The latest Ghana came close to winning a major competition was in the just ended CHAN tournament where the home-based Black Stars lost the grand finale to Egypt on penalty shootouts.
The disappointing defeat to Libya in the CHAN finale hosted by South Africa leaves Ghana still chasing for its first piece of silverware in 32 years.
The extended title-stricken run has got many thinking that perhaps the problem could be emanating from the spiritual realm.
But Ghana FA boss Kwesi Nyantakyi believes it only has to do with good timing and nothing more.
"I don't believe it has anything to do with that [spirituality]," Nyantakyi said upon the arrival of Ghana's CHAN team on Monday night.
"I think it is a matter of time and that when our time comes we will win a trophy."